Match ace Grant Albutt had a nice surprise after slipping the net under 98lb and 99lb albino cats during a specimen hunting session in France.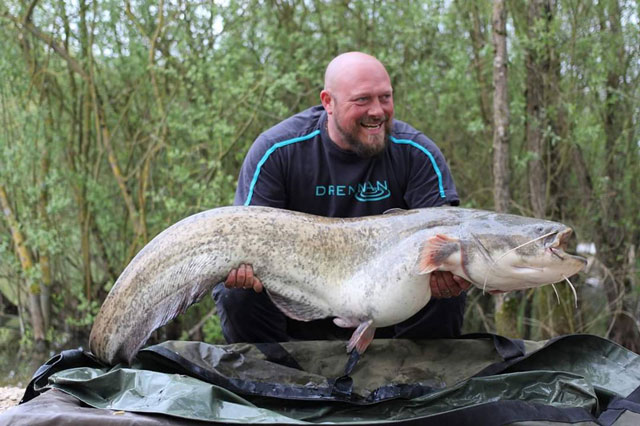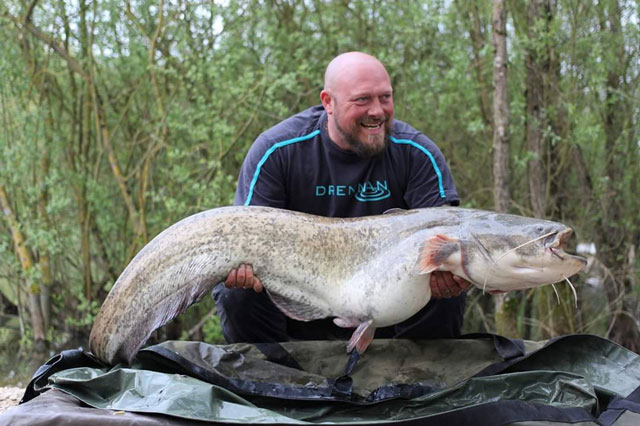 Grant was hoping to target specimen carp during a trip to Domain de Goncourt, but it was the lake's catfish population that stole the show:
"I had an amazing week. Not many carp for me – the biggest being 32lb – and it's been so frustrating as I've been smashed up by catfish all week. I just couldn't manage to get one even close to the bank. I finally had one at 55lb. Then, just after dark, I've had a run and played a fish for 25 minutes and seen this enormous creature come up 25 yards out! The fight on these fish is something else. This fish weighed in at 98lb. A fish of a lifetime!
"I had it on four Dynamite halibut pellets fished over a bed of high oil trout pellets on a size 5 ESP Cryogen Gripper hook.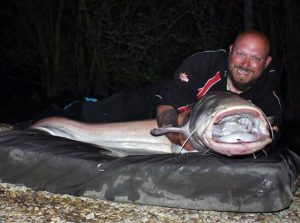 "On the last day, at 1.30am, I was again woken up by my rod screaming off. I thought it was a big common until I saw its tail. It was another albino! At first I thought it was the same fish, but it weighed a pound more at 99lb. We've looked closely at the pictures and it's definitely a different one. I'm absolutely over the moon to catch one, but two is amazing!
"Thanks to Steve Cole and Max White for all your advice, help and tackle, plus Paul McRae and Andy who I took over. Great times!"