A two-hour fishing trip was all Graham Mann needed to bank one of the season's largest zander in the shape of this 16lb 12oz beauty.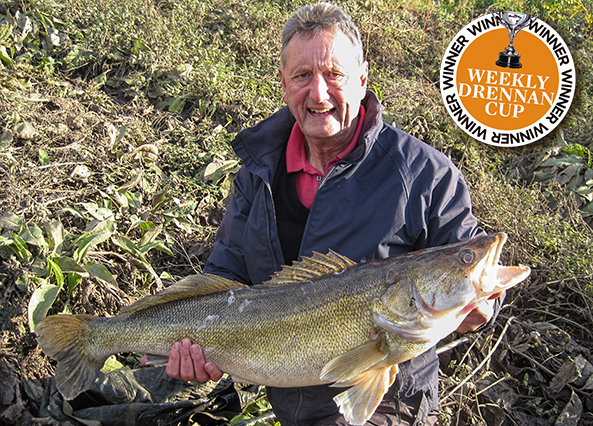 Between 2pm and 4pm the Worcester-based angler and a friend lure-fished a stretch of their local River Severn but conditons were far from ideal, as Graham explained:
"My mate Mark had finished work early and rang to see if I wanted to fish for a couple of hours before it got dark, but we knew the river would be up and coloured after the recent rain.
"Reluctantly we headed to the river but found a big area of slack water which we thought perhaps could have held some fish."
Any doubts the pair had were quickly quashed as some thirty minutes into the session Mark hooked and landed an 8lb zander, although it was Graham's next cast which yielded something entirely different.
"After letting the lure hit the bottom I jigged it up a couple of times and then there was a huge bang – followed by some very strong headshakes," Graham added.
"After a short, powerful fight I was able to draw it to the surface, where Mark waited nervously with the net before he shouted: "Good god, I can hardly lift it out of the water!"
"It was such a mint-conditioned zander that I knew was a new personal best, and it was a pleasure to see it swim off strongly."
Graham's zed was his fourth over the 15lb barrier and took a Fox Rage Zander Pro shad in bottle green colour.