A 12-month-long pursuit in search of a monster pike finally came to an end for Gary Palmer when he slipped the net under this 31lb 10oz titan.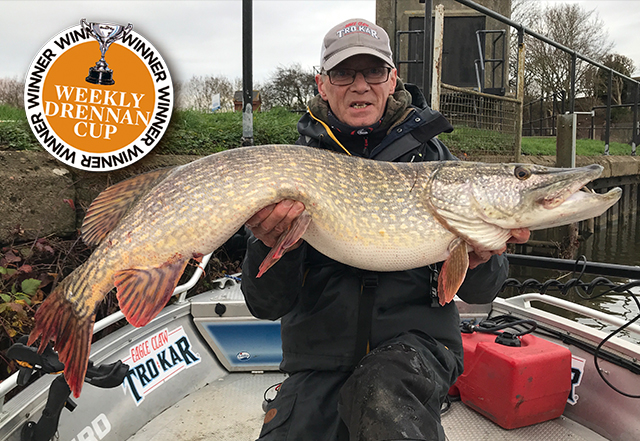 The giant fish, which is believed to be the biggest pike ever caught from the Warwickshire Avon, inspired Gary almost a year ago after a huge pike devoured a 4lb bream which he was playing to the net.
An ecstatic Gary told Angling Times: "I followed the bream shoal for months and could see the two pike on the Solix fishfinder.
"Over this period I got to know a smaller fish of 15lb as she has graced my net three times, but I knew there was a bigger fish out there.
"On the day the river looked fantastic with a fair bit of water on and visibility at around 12 inches, and after a couple of casts I felt a vibration down the rod and struck.
The width of the fish was just amazing, leaving her in the net, I just sat down for a minute to stop shaking."
The unconfirmed record fish was caught on a 12cm Westin Hollow Teez with a 10g Cheb-weight and a Trokar TK110 weedless hook.