With the summer sun heating the upper layers of stillwaters and rivers there is currently no better time to target surface feeding species such as rudd.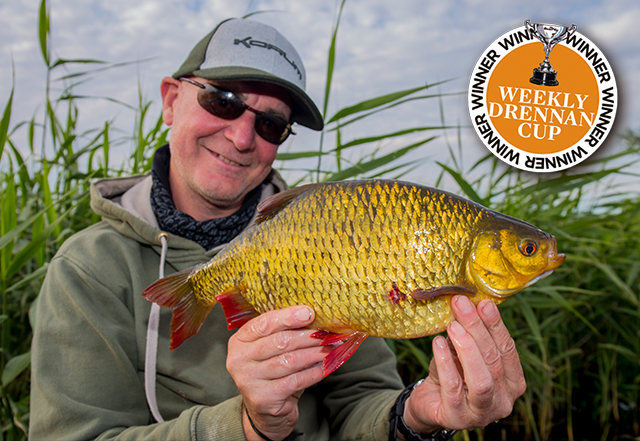 Angling Times has had reports of several amazing catches of big rudd in the past month with the pick of the bunch this week being an incredible 3lb 2oz fish caught by Gary Knowles.
The fish was the result of a near 400 mile trip to a Fenland drain, proving that dedication and location are vital for catching specimen fish.
He Angling Times how the session unfolded, he said: "The last four years I have been making the long journey to the Fenland Waterways for one weekend every summer. In previous years despite catching a number of 2lb+ rudd, I have been unlucky not to break the 3lb barrier.
"The weekend started well with a couple of good fish to 2lb 8oz landed, then I hooked what felt like a really big fish, only for it to throw the hook a few moments later.
"Deflated we got back in the car and moved to another venue over 30 minutes away. On arrival, we headed to a spot I had caught some good fish from previously. As I baited against the reeds with mashed bread fish quickly began to swirl.
"I cast the float out and it had barely hit the water when a nice boil broke the surface and it sailed under. As soon as I struck I knew it was a decent fish and as my good friend Matt Rand netted it he shouted 'it's a three!'".
Gary's stunning personal best for the species was caught on a loaded waggler running on 6lb line with a 5.14 hooklink and a size 10 hook. On each cast a piece of bread flake was pinched on and fished in amongst a cloud of mashed bread.
For those looking to try and catch a specimen rudd themselves, Gary had this to say: "They can be challenging to catch as they are a very nervous fish which spook easily. It certainly pays to cover plenty of water".