A magical start to the season!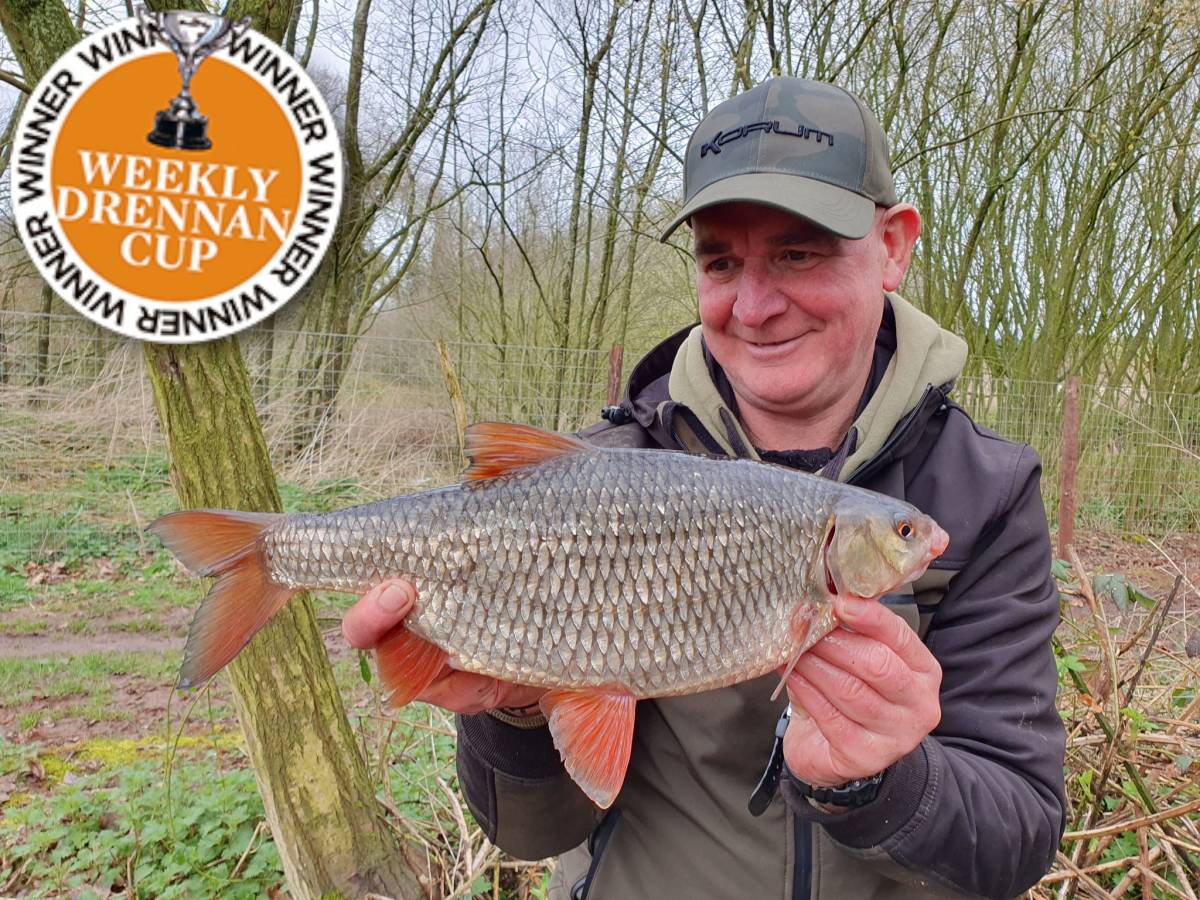 Be it a season long plan, or a short session, we'd all love to hit the ground running and that's exactly what happened for Gary Knowles as he banked this lovely 3lb 1oz roach.He told us "A maggot feeder fished on a helicopter set-up is the undisputed king of big roach rigs, but I think it's possible to overfeed the fish with maggots, so I like to introduce a different loosefeed, with an overall lower food content. That's exactly what I did on my first roach trip of the season, which took the form of a short day session at a Shropshire stillwater. This venue has produced big roach for me in the past, the best weighing 2lb 14oz, and I was confident it had the potential to produce a three-pounder. However, I knew it'd be a difficult challenge.
Conditions for the session were good, with mild temperatures and low air pressure, but the one thing lacking was wind. The fish in the lake seem to respond well to a good 'blow', but there wasn't much of a ripple on the water. But with everything else in my favour, I settled into a swim that I knew had a firm spot about 35 yards out. I set about introducing some bait and put in six feeders filled with a mixture of red and white maggots. But rather than leave these feeders on and potentially risk overfeeding the fish, I switched to open-ended feeders, filled with Sonubaits Black Roach Groundbait and a little hemp. I figured that, whilst still adding attraction to the swim, this bait wouldn't overfill the roach, and would hopefully help them home in on my double maggot hookbaits, which were mounted of size 16 hooks tied to 0.15mm line.
When fishing heli-style, with the hooklink spinning above the feeder, it's crucial to keep these short to maximise the rig's bolt-effect, mine were just two-inches long. It took about an hour to get the first bite of the day, and I instantly knew that I'd hooked a decent roach. At 2lb 1oz, it was a great start, but knowing big roach have short feeding windows and will soon disappear, I took a quick shot of the fish on the mat and got the feeder straight back on the spot. Half an hour later I had another bite, which signalled the start of a manic 15 minutes, in which I landed two roach of 2lb 6oz and one of 2lb 4oz. After that flurry of action, the swim died, and I went through a quiet couple of hours. But I kept the bait trickling in as I fancied another fish or two before I had to head home.
In the early afternoon I had a powerful take which made me curse initially, as I though a carp had muscled in on the action. However, when I felt the characteristic 'jag jag' of a big roach shudder down the rod, I knew I was into something decent. The fight was incredible, as I just couldn't get the fish's head up when it neared the net. I'd seen a couple of hefty swirls and a huge silver flank, so I knew I was playing a special fish. I prayed the little hook would hold firm, and thankfully, it did. I peered into the net and saw a fish I was certain was very close to a 'three'. I was delighted to see the scales read 3lb 1oz, making the fish the first confirmed 'three' from the venue. I'm sure it won't be the last."
Well done Gary!