Predator ace Garry Bagley said he was on cloud nine after he banked the biggest recorded zander of the season in the form of this 19lb 2oz beauty.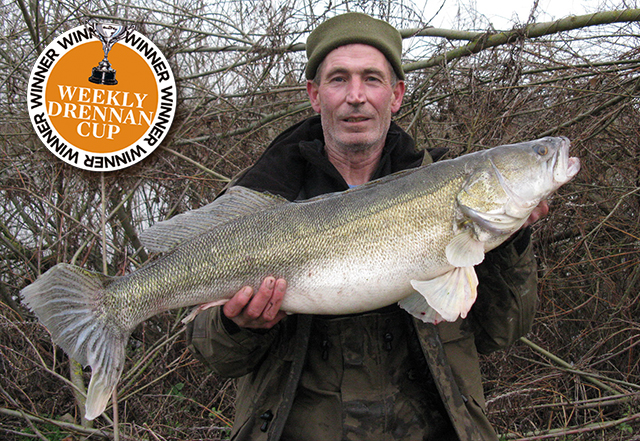 The 60-year-old for Stourport smashed his previous personal best for the species by 8oz when he ledgered a roach deadbait into an 18ft-deep marginal hole on a section of the River Severn.
Being a traditionalist Garry didn't use a bite alarm and opted to watch the tip on his trusty 12ft Northwestern specimen rod for signs of a bite.
He told Angling Times: "There was the slightest tap on the rod tip which was enough for me to strike.
"The rod bent double and I knew it was a good fish from the off. A few surging runs followed by some big headshakes confirmed that it was a zander but I hadn't seen the fish for the entirety of the four-five minute fight.
"Once it surfaced I said to myself: "please don't come off, please don't come off" – as I have lost big zander at this moment in the fight before.
"When it went over the net I had feelings of sheer relief and elation – I knew I had beaten my personal best."