Fonz Howard from Preston battled with a loch monster this week – eventually landing this personal best pike of 32lb 1oz.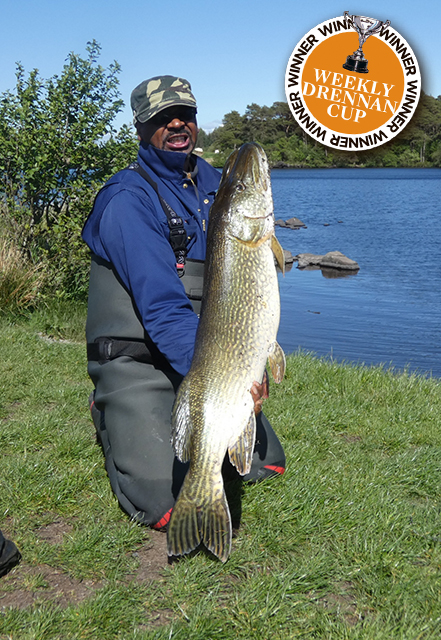 The large fish was caught from a Loch located in South West Scotland during bright and breezy conditions.
Fonz told Angling Times: "It put up a tremendous fight slipping out of the net twice. I ended up on my knees landing the fish."
The big Essox was caught on a float fished lamprey, suspended 2ft off the bottom close to the bank. These tactics also accounted for six other smaller pike in the same session.