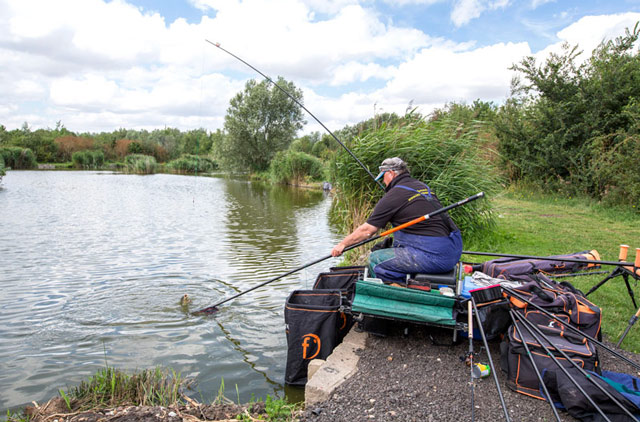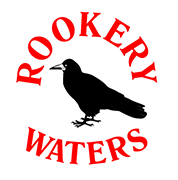 Rookery Waters is located within Rookery Farm, just outside Pidley, near St Ives in Cambridgeshire. The family have farmed the 230-acre mixed farm since the 1970s and now run the fishery alongside it.
Rookery Waters began in 2002 when the family decided to change a water storage reservoir into a popular fishing lake called Rook. Since then, four more attractive lakes with varying features have been built, each catering for both pleasure and match fishing.
In 2015 construction also finished on The Rookery Café and Tackle & Bates Shop, giving the fishery everything you could possibly need for a great day's fishing.
Conservation is a big priority for the fishery. The woodland surrounding the lakes, planted throughout the construction of the complex and the two hectare reed bed next to Raven, ensures that Rookery Waters is abundant with nature, especially birds, with 42 species recorded at the last count, including oyster catchers, warblers and barn owls.
The site is open 364 days of the year, from 7am until dusk.
Lakes:
Rook – This was the original lake built in 2001 as a water storage reservoir. The surface area is one hectare. The flat bottom is four metres deep and the sides slope at a rate of one in three. Over the years a shallow marginal shelf has formed naturally.
Magpie – This lake was created in 2003 as a purpose built, featured fishing lake. As with Rook, the surface area is one hectare but the shape is irregular and there are two islands.
Jay – Created in 2006 as a match lake, Jay is primarily designed for pole fishing with a consistent width of 14 to 15 metres. The shape forms a loop and has no ends.
Jackdaw – This fun lake was dug out in 2014 and has five pegs. It is stocked with silverfish and is sure to become a firm favourite, especially with beginners. The lake contains silverfish up to 5lb.
Raven – A 30-peg canal style lake that is 13 metres wide and has evenly spaced pegs. Car parking spaces are available directly behind each spot. It is stocked with carp, tench and brown goldfish, all up to 4lb.
Species: Carp, tench, chub, barbel, goldfish, bream, roach, rudd and perch
Extra Information:
On site The Rookery Café
On site Tackle & Bates Shop run by Alex Bates and is located above The Rookery Café. Offering fresh live bait and a large selection of brands. For enquiries, please contact Alex Bates on 07824 878492 or email

[email protected]

.
Fishing lessons for individuals and groups are available.
Welcomes school visits, organised walks and bird watchers
Day Ticket Prices:
16 years and over: £7
Over 65 years: £5
15 years and under: £5
2nd rod: £2
Rules: Please consult the fishery
---
PLEASE NOTE: The above information is subject to change. Please contact the fishery for the most up to date prices, opening times, rules and other information.
Contact Details:
Address:
Rookery Waters
Rookery Farms
Fen Road
Pidley
Cambridgeshire
PE28 3DF
Telephone: 07824 878492
Website: www.rookerywaters.co.uk