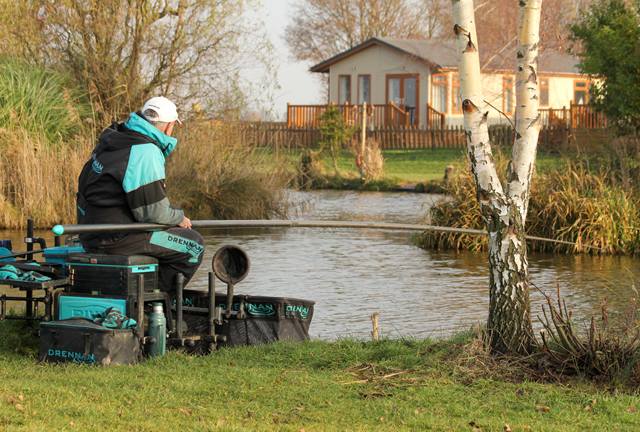 Lindholme Lakes features 450-plus pegs for match and day ticket anglers which are spread over 10 lakes.
Here you'll find an award-winning set of quality fishing lakes on a well-run site with a friendly, welcoming atmosphere. There's a choice of ten pools for both the match and the pleasure angler, all of which are available for competition and event bookings.
Lakes:
Beeches Lake - Being a former 4-acre trout lake, Beeches is not your average commercial fishery water. The 37 peg lake is lined with reed beds and trees, every peg is different and it features two small arms plus a main 'bowl' of water. Depths vary between 4ft and 6ft.
Benny's Lake - An 8.5-acre lake with 60 pegs that's up to 11ft deep. If it bites you're after then you certainly get plenty on Bennys Lake. It has primarily been stocked with a huge number of F1s which average 4-8oz and run to over 2lb.
Bonsai Lake - You'll pass Bonsai as you enter the fishery and is the most popular for match fishing. There are 85 well-maintained pegs around the three-acre lake, most of which have an island feature to fish to at a distance between 13m and 30m.
Laurels Lake - A 3.5-acre lake with 69 pegs which is mainly 6 to 7ft deep with ledges. Laurels is a very consistent all-around lake which produces all year round, even when frozen over.
Loco Lake - A 5-acre lake with 50 pegs which opened in 2006 that is up to 10ft deep. This is one of their larger lakes, an expanse of open water which requires a good 50 – 60-yard chuck to reach the centre. It is home to the largest fish on the complex and it offers some spectacular sport, especially for day ticket anglers.
Oasis Lake - Their lakefront lodge development.
Olivias Lake - A 1-acre 20-peg lake, full of mixed species, great for pleasure fishing.
Strip Lake - Another 1-acre lake with 24 pegs which are up to 5ft deep. A great venue for small clubs to hold matches. Strip has plenty of common and mirror carp which average 3 – 8lb, plus a big head of F1s from 1lb 8oz to 2lb.
Willows Lake - This is a 3-acre reed fringed lake that features 57 pegs and is mainly 4/5ft deep with ledges. There are some very large ghost and mirror carp over 20lb in Willows lake which occasionally get caught in the edges or close in. However the main targets are F1s averaging 1lb 8oz. The lake also has plenty of barbel, tench and assorted silverfish too.
Species: Carp, F1s, tench, bream, barbel, roach, rudd, ide, chub, and perch.
Extra Information:
Well-stocked tackle and bait shop
Cafe & bar area
Touring caravan site, plus a host of luxury caravans and lodges
Day Ticket Prices:
Rules: Please consult the fishery.
---
PLEASE NOTE: The above information is subject to change. Please contact the fishery for the most up to date prices, opening times, rules and other information.
Contact Details:
Address:
Lindholme Lakes Country Park
Don Farm,
West Carr,
Epworth Nr. Doncaster,
DN9 1LF
Telephone: 01427 875555
Website: www.lindholmelakes.co.uk