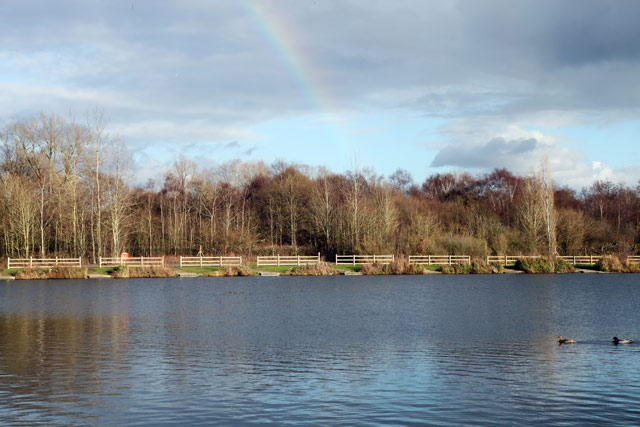 Gold Valley Lakes is one of the most famous fisheries in England with a reputation for excellent carp and silverfish sport.
The 32-acre venue was established over 20 years ago with an in-depth landscaping programme and all of the lake's inhabitants are now healthy, mature and wise fish with vivid colourations.
The popular venue offers secure and safe parking for over 300 cars, a cafe, licensed bar with ladies and gents toilets and an impressive on-site tackle and bait shop.
With so much on offer and several lakes to choose from, there is something for every kind of angler to enjoy.
Lakes:
Gold (45 pegs) – An original natural lake that was extended in the early 1930s. Depths vary from 3ft to 8ft on this six-acre lake, which has produced match weights over 300lb in the past. This lake is home to some stunning carp to over 20lb, plus lots of quality bream and roach. There are also specimen crucians, tench and perch. As with all the lakes at Gold Valley, it responds equally well to float, feeder, bomb and pole tactics.
Middle (37 pegs) – Covering 3.5 acres, the Middle Lake is popular with both match and pleasure anglers and contains carp, F1s, roach, tench and bream. The middle of this lake is shallow (approximately 2ft) with deeper water as you come back towards the ban, which opens it up to lots of methods. The bomb and waggler are very popular on this lake, but big weight can also be had close in on the short pole and down the margins.
Syndicate – Similar in size to Gold Lake (6 acres) with average depths of 5ft and shallow areas in the middle. Syndicate holds a very large head of fish with carp being the dominant species. Another good bomb and feeder lake with the waggler scoring on calmer days.
Bat (18 pegs) – An attractive one-acre lake with depths vary from just 12 inches to 4ft+. The lake was formed around a specially constructed 'Bat Cave' built for the conservation of bats. It holds tench, carp, crucians, roach, perch, bream and rudd. Float fishing is particularly popular on this lake.
Bungalow (23 pegs) – A one-acre lake with depths to 6 ft and a real mixture of species including carp to double figures and quality crucians, tench, roach, perch and bream. Responds well to both float fishing and legering.
Species: Carp, F1s, crucians, tench, bream, roach, rudd and perch
Extra Information:
Large tackle and bait shop
Lakeside cafe and restaurant
Hot food available Saturday and Sunday only
Fully licensed bar
Day Ticket Prices:
Day ticket: £11; 2 rods £17
Evening ticket (3pm onwards): £7; 2 rods £11
Non-fishing visitor ticket: £5
Rules: Please consult the fishery
---
PLEASE NOTE: The above information is subject to change. Please contact the fishery for the most up to date prices, opening times, rules and other information.
Contact Details:
Address:
Gold Valley Lakes
Gold Lane
Government Road
Aldershot
Hampshire
GU11 2PT
Office: 01252 336333
Tackle Shop: 07786 827333
Website: www.goldvalleylakes.com