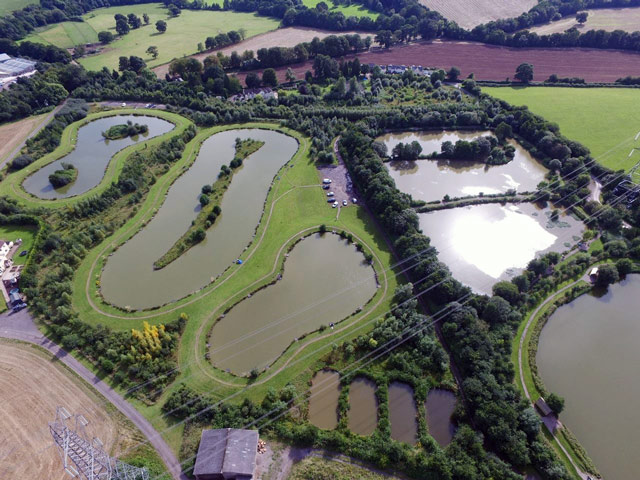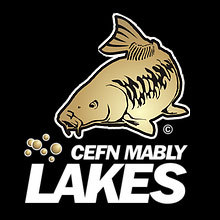 Cefn Mably Lakes is one of South Wales' finest coarse fisheries. It is set in the rolling Welsh countryside, between Newport and Cardiff, and only a five-minute drive from the M4 motorway.
It offers four general coarse lakes and four specimen carp lakes to cater for all styles of coarse fishing.
The excellent Cardiff Angling Centre tackle shop is also on site, which stocks all major brands.
There is also an on-site cafe serving breakfast and snacks.
Lakes:
Lodge (Specimen) – The flagship Specimen lake. Nearly 5 acres in size with 12 spacious swims. The lake has been extensively stocked with carp of 12lb to 24lb and there are now over 60 twenties and 250 high doubles to target.
Spring (Specimen) – This addition to the specimen carp lakes was an any-method trout lake for over 16 years. A picturesque 1.5 acre lake only has two large swims and there are also two pods sited on the lake. A very popular destination due to its tranquil setting, high catch rates and quality fish. The lake record is 25lb 15oz.
Carp (Specimen) – Over 20 years old, the 1.5 acre Carp Lake has really matured into a stunning lake. The depth ranges from 2ft to 9ft and it now boasts three very spacious pegs, two double pegs and a single peg linked by a gravel path. Contains a high stocking of mid-double mirrors and commons, plus some stunning 20lb+ targets to aim for!
Horseshoe (Specimen) – This renovated lake was originally constructed in 1993 and has matured beautifully. It now boasts eight very spacious large pegs and has a similar sticking to the Carp Lake.
Willow (Match/Pleasure) – The newest addition, Willow originally set out to be an alternative fly-fishing pond but demand for space meant it was transformed into a highly stocked, high action coarse pond. Mainly stocked with F1 carp there is also a good head of skimmers and chub. An ideal pond for a beginner who wishes to learn how to fish or perfect a few skills. Designed in a kidney shape with a gradual slope which reaches 7ft at it's deepest point. An attractive lake with a gravel path serving 15 spacious platforms. There is also parking very close to the pond with easy disabled access.
Match (Match/Pleasure) – With 40 pegs this lake has been designed with match fishing in mind. There is a large island running through the middle, which is no further than 22m from the bank, making it perfect for pole, waggler or feeder fishing. There is a 2ft shelf, another at 4ft and the bed of the lake is 6ft to offer numerous options. Winning weights of over 100lb are commonplace in the summer months.
Bridge (Match/Pleasure) – A 30-peg figure-of-eight shaped pleasure fishing pond with two islands. There is a 3ft shelf and a maximum depth of about 6ft. This pond has the greatest variety, including crucians, F1s, mirrors, commons and ghost carp to 12lb, plus bream, tench, barbel and roach.
Overflow (Match/Pleasure) – A small lake surrounded by trees and holding carp, chub, roach and rudd. It is the ideal pond for beginners to intermediates to fish. Chef Mably's main coaching pond, it has eight pegs that can each hold two anglers. The perfect pond for parents to bring their children on a day out, simply because the catch rate is high. Float fishing only.
Species: Carp, barbel, tench, bream, ide, roach and perch
Extra Information:
Cardiff Angling Centre shop is also on site, which stocks all major brands and is open from 8am to 8pm, seven days a week
On-site cafe serving breakfast and snacks
Carp and Coarse coaching available
Log Pods available
Shower block, toilets and a changing area on site
General Coarse Fishing Day Tickets:
Adult: (Full) £8.50; (Evening) £6.50
Junior: (Full) £6.50; (Evening (£5)
Dads 'N' Lads: (Full day) £13.50; (Evening) £10
Specimen Carp Tickets:
Prices start from £10 for a day and £18 for 24 hours, depending on the lake. Please consult the fishery for more details.
Rules: Please consult the fishery
---
PLEASE NOTE: The above information is subject to change. Please contact the fishery for the most up to date prices, opening times, rules and other information.
Contact Details:
Address:
Cefn Mably Lakes
Cefn Mably
Cardiff
Wales
CF3 6LP
Telephone: 01633 681101
Website: www.cefnmablylakes.co.uk