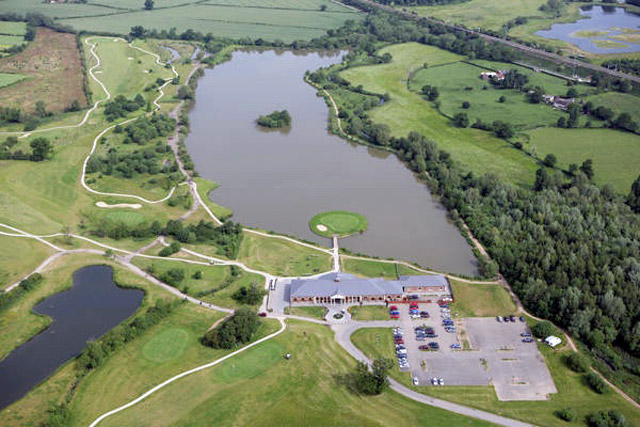 Barston Lakes is located at West Midlands Golf Club in Solihull and one of the most prolific and high profile venues in the Midlands for both pleasure fishing, competitions and specimen carp.
The main lake at Barston is 25-acres and has 125 pegs. Half of the lake has car parking behind or close by, and some pegs are suitable for wheelchair users. The lake has plenty of silverfish including an impressive head of bream and skimmers. It is also well stocked with carp from 2lb right up to 37lb. All methods work but the feeder or leger is the most popular tactic for the carp with pole fishing for the silverfish.
Although the main lake is the biggest draw, there are several smaller and discrete lakes also on site, including Daisy's, Jake's and the Match Pool which are suitable for match fishing and pleasure anglers. There is also a short length of the adjacent River Blythe which is also available to fish.
Lakes:
Barston (125 pegs) – The most famous lake at Barston and venue to many prestigious competitions, from the UK Championship to 48-hour specimen carp events. Equally popular for match fishing and specimen fishing and a great place to spend the day if you are a pleasure angler as you never know what the next bite will bring, with carp from 2lb to 37lb and a huge head of silverfish. A relatively shallow lake averaging just 3ft to 4ft but with a deeper corner where depths go to 10ft.
Match Pool (22 pegs) – At 12 metres wide with a central island running down its length, the 22-peg Match Pool has been designed specifically with the pole in mind. Depths vary from 2ft down the sides to 7ft in the middle. The pool has been stocked with carp, F1s and silverfish to give all year round sport.
Jake's (10 pegs) – This 2-acre lake is well stocked with carp around to double figures and at least one fish that was stocked at 25lb. The 1st hole of the golf course plays over this lake, although the pegs are well away from the golfers! The lake is suitable for night fishing and has depths to 10ft.  No match bookings on this lake.
Daisy's (18 pegs) – This pool is the first lake you will be greeted by as you enter the complex and was opened in the summer of 2013 along with Jakes lake, and was cleaned out and refreshed when the club's solar panels were introduced. This attractive one-acre lake has 18 pegs and is suitable for matches and pleasure fishing. It holds a good stock of mixed fish including carp, F1s, bream, and silvers. There are four islands around 18 metres out and lots of bankside cover and features.
River Blythe – Barston Lakes' stretch of the River Blythe varies between shallow, fast-running stretches to slow moving lengths with deeper holes where an angler can stay for much of the day. Although only narrow, the size of the River Blythe belies its reputation as a fishery as there are a wide variety of fish available, including pike into double figures, chub to over 4lb, trout to at least 3lb, perch over 2lb, roach over 1lb and dace, carp and eels.
Species: Carp, F1s, tench, bream, roach and perch
Extra Information:
Anglers are also allowed to use the golf club house, which offers some of the best catering facilities located at a fishery in the country.
There is a bar open from 7am.
Food available during daylight hours to eat in or take away.
Toilets and showers available.
Membership required for night fishing.
Day Ticket Prices:
8 hour Day Ticket: £8.50
9-16 hour Ticket: £12.00
17-24 hour Ticket: £16.00
Membership £12 for 12 months (Members only when night fishing)
Juniors & OAPs: £5.50
Twilight: £5.50 (after 3pm summer, after 12pm winter)
All prices allow the use of 2 rods. For 3 rods add £2 to any day ticket price.
Rules: Please consult the fishery
---
PLEASE NOTE: The above information is subject to change. Please contact the fishery for the most up to date prices, opening times, rules and other information.
Contact Details
Address:
Barston Lakes
Marsh House Farm Lane
Barston
Solihull
West Midlands
B92 0LB
Telephone: 01675 444890
Website: www.barstonlakes.co.uk