The final round of the Angling Trust Oxford Winter League was fished by 6 teams of 8 on the Oxford canal from Kidlington to Oxford.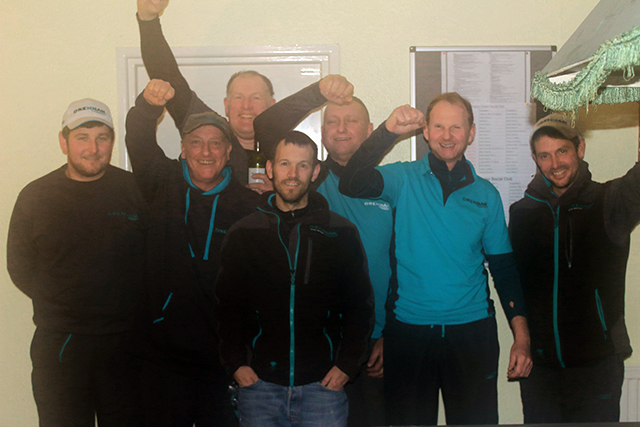 With a week of cold weather, work being done on the lock and a gin clear canal, the fishing was hard but all anglers managed to catch a few fish.
On the team front, both Oxford Drennan teams confirmed their qualification for the Winter League final on the Fenland drains and Decoy lakes. Overall individual winner, Steve Townsend comfortably won with another section win and 33 points from a possible 36.
Individual
1st: Kevin Holmes (Sensas A4) – 10lb 15oz. Kevin drew the bottom end peg at Kings bridge and caught skimmers and roach on bloodworm fished over chopped worm and joker.
2nd: Darren Rogers – (Sensas Reading) 5lb 14oz. Darren drew upstream of Frenchay road bridge and caught perch on pole fished worm.
3rd: Steve Harwood (Drennan Oxford Blue) – 5lb 4oz. Steve drew at Yarnton lane and caught two big perch late on pole fished lobworm.
4th: Paul Harrop (Sensas Reading) – 4lb 11oz.
Teams Results
1st: Sensas Reading – 40 Points
2nd: Top Tackle – 31 Points
3rd: Sensas A4 – 30 Points
League Results
1st: Drennan Oxford Blue – 15 Points (2 match wins)
2nd: Drennan Oxford Aqua – 15 Points (1 match win)
3rd: Sensas Reading – 18 Points
Individual Winner
1st: Steve Townsend (Drennan Oxford Aqua) – 33 Points