Grant Albutt passes on some invaluable advice on feeder fishing on small lakes in this week's Angling Times.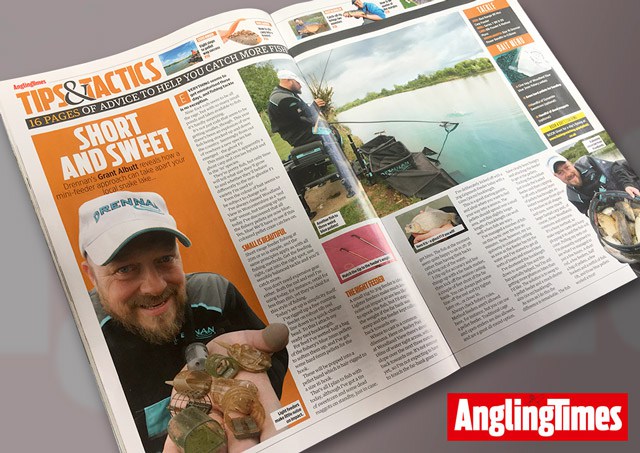 The match ace visits Woodland View Fishery in Worcestershire to pass on some sound advice on short rods and close-range feeder setups.
Also inside, Martin Bowler reveals a catch-all rig that has accounted for a number of surprise specimens. The New Gear section also takes a closer look at the very latest Carp 6 pole float.
Pick up the May 9th issue of Angling Times to learn more.