Some of the best feeder anglers from all over the country competed in this event at Tamar lake to try and lift the Feeder Master trophy.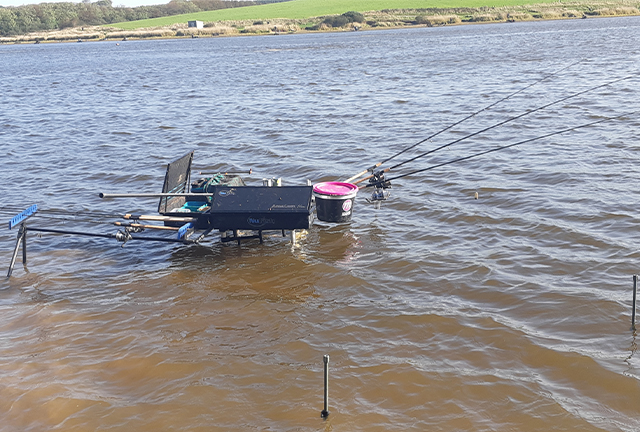 Rods galore for Dean's different approaches
Dean runs us through his two days for the much awaited Feeder Masters Final…
I arrived at the beautiful upper Tamar lake on wednesday to have a practice for the biggest feeder event on the match calendar the Feedermasters final.
The who's who of feeder fishing seemed to have qualified so a great battle over the two days was ensured!
I was happy with my two days of practice and learned a few things for the practice match and the big event itself.
On the practice open I drew peg 11 on the Cornwall bank, I decided to fish two lines, one for Skimmers long and a Roach line short. I fed the the Skimmer line first and started short for Roach. I was catching quiet well but odd Skimmers were coming out so I decided to have a look myself but only catching 2 in half an hour! So back to the Roach again, I pretty much stayed on this for the rest of the match only looking once more for Skimmers to no avail. I ended up with 191 fish for 33lb which came second in the match.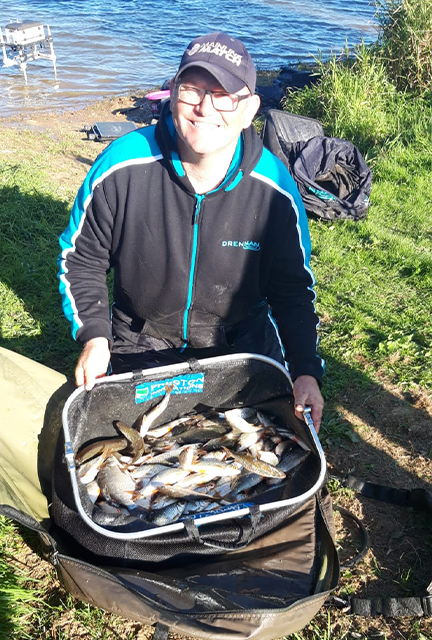 Dean and his practise match net of roach 
The Final (Day 1)
First day was an open draw, I drew peg 28 on the Cornwall bank next to the yatch club. I really didnt fancy it as we fished these pegs on the Wednesday and it wasnt the best, and with the final being on weight a good start is essential. My target was 20lb, so I decided to try and catch that weight of Roach short at 16 metres I did feed a Skimmer line at 50m just in case there wasn't many Roach showing. After 1.5 hours with only 23 Roach in the net I was going nowhere fast, so made the decision to go long on my Skimmer line. I picked up odd fish but it got better and better even catching a couple of Bream late to weigh 35lb 4oz to win my section and end up second place on day 1. Just goes to show you never no what can happen on thes natural venues!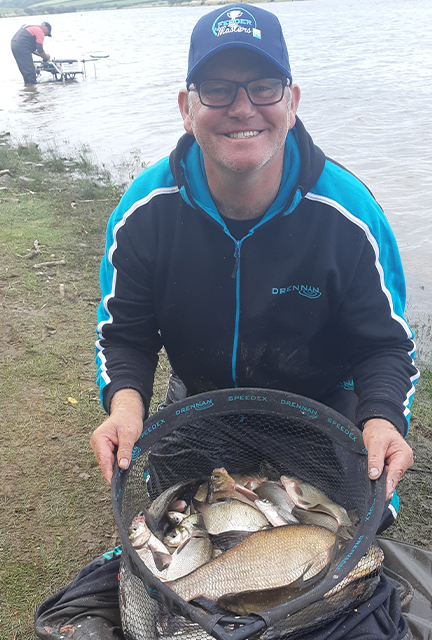 A quick switch paid off for Dean who found these Skimmers and Bream on his long feeder line
The Final (Day 2)
I was going to the Devon bank on day 2 and with being in second place I needed a good draw. I fancied 20 of the 30 pegs in my zone but unfortunately I drew one of the 10 i didnt want!! Knowing I couldn't win the overall but with the prize list going down to 20th place I still had a job to do!! It was more or less a one line job for Skimmers on the section we was on, so just targeting them was my tactic. I caught 2 in my first 2 casts and was thinking this could be good….. then never had a bite for 45 minutes! After 2.5 hours I had to change something with only 15 fish in the net if I was going to get into the prize list. I started a new line and it payed off catching another 25 to finish with 40 fish which weighed 21lb 8oz.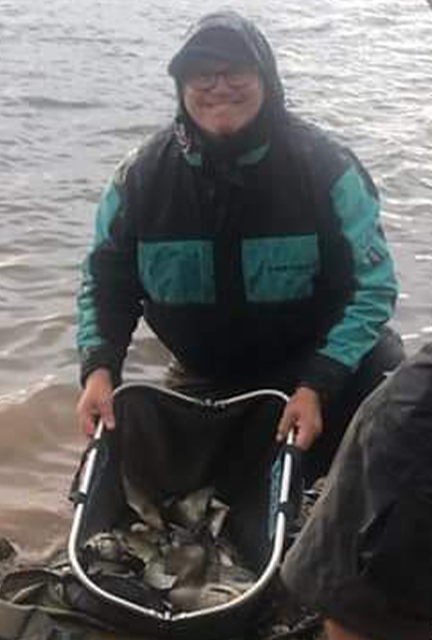 Another change on the second day saw Dean sneak into the top 10 
Giving me a total of 56lb 12oz, it was just a case of where I'd finish as there were some big weights that had come off the early pegs on the Cornwall bank. I managed to finish 7th overall which with my poor draw on day 2 I couldn't have done anymore. In my opinion it was the best field of feeder anglers that I have ever fished against.
The winner of the coveted trophy was England international Lee Kerry a deserved winner, he also had the responsibility of running the competition too. Second was Danny Wilson with 2 great performances and third was Lee Addy.
Massive thanks to Ben Smeeth and his team at Tamar who put in a great amount of effort over the whole week. Also to Lee Kerry, Mick Vials and Darren Vials for the perfect organisation of the whole comp from qualifiers to the final, and lastly to Preston Innovations for their continued sponsorship of the competition.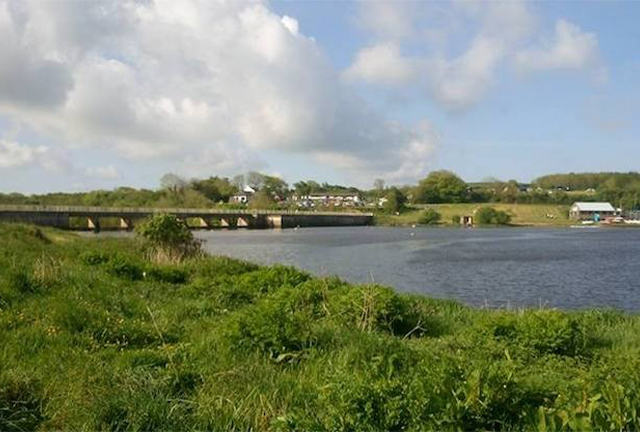 A picturesque Tamar lake 
My tackle for the weekend was the 10 and 11ft Acolyte Ultra rods, I've had these rods from the prototype stages and when your fishing braid straight through the forgiving action is perfect giving less hook pulls. For my 50m chuck I used the ever reliable 12ft Acolyte Plus. I used a braided mainline on all rods with a short 1m shock leader with a 2 inch feeder link. Hooklength was 0.17 and 0.15 Supplex Flourocarbon and a Kamsan B512 in size 12 and 10. Feeders were 3 and 4 hole wire cages for roach and Guru Window feeders for Skimmers. Groundbait was Mainline Match Sweetmarine.