We recently caught up with Steve Barnett, owner of the famous Bordon Angling Centre but also manager of the Drennan Bordon Match Teamwho recently returned from the Feeder Fishing World Champs in Italy.
Steve told us "Wow, time to reflect on what was an experience for the Drennan Bordon team, the 2022 Feeder Fishing World Championship for Clubs. This was the 5th year that this event has been held and took place in Loreo, Italy, on the amazing Canalbianco over the weekend of April 9th & 10th.
The team consisted of Brett Cooper, Adam Lee, Matt Barnett, Terry Molloy, Luke Gasson, Simon Ellis, with Steve & Shaun Barnett, Martin Underwood & Ian Jones as team runners.
As a team we knew that it was going to be a massive task to come back with any silverware, not just as this was the team's first journey into the international stage and being up against some of the best anglers in the world, but added to this, the CIPS rules that we don't generally fish to back home & a completely alien venue to us. These rules take a little getting used to, none the less we set ourselves a target of a top ten finish and to give it our best shot.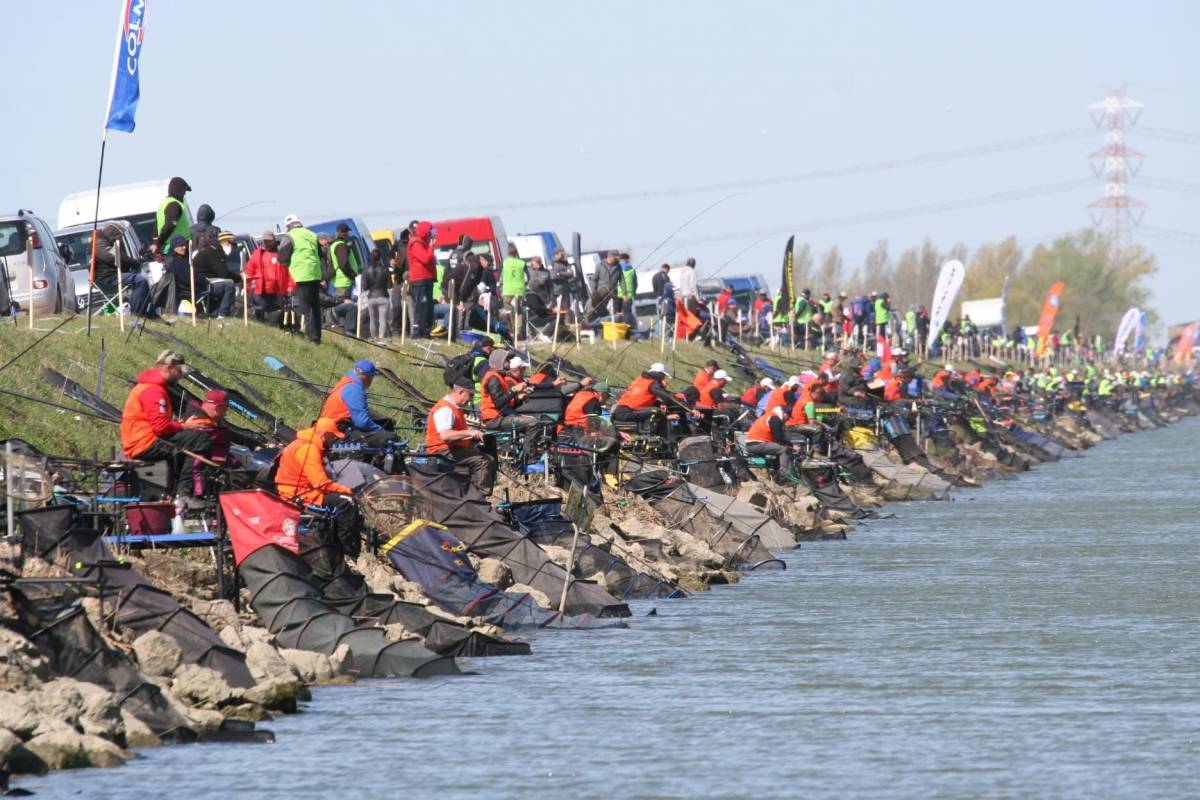 Monday 4th saw the start of five days intense practicing, drawing box 13 next to last years and in the end this year's World Club Feeder Champions JWP Waterservice. These guys showed their class and an early wake up call with valuable lessons were learnt. Over the next few days as a team, we tried different tactics along with mixes, positive groundbait fishmeal to completely other end of scale with negative leam mixes. Also, different distances to ascertain which depth the fish were happiest to feed in, early part of the week the 25/30mt line was a good start, with weights of 20+lb coming out all along the competition length. The lads also sussed that a long far line up to 80mt would come into the team plan with Luke & Brett taking carp to 12lb, mullet, catfish & bream also falling to this line regularly during the week.
As the week went on, the venue predictively got harder, not just due to the pressure on the venue but being tidal it was mainly down to a high tide and brash water turning the large head of skimmers and bream off the feed. During the weeks practice we felt we had sorted the far side line out 60 to 80mt, depending on the wind. Feeding this positive with a mix of corn, dead maggot and chop worm, with worm or bunches of maggots as hook bait. The short line was proving a lot harder and as a team we settled on an initial 20mt line, feeding 4 feeder size balls of pongo with dead joker plus 10 feeder full's of groundbait 75 %/leam 25% with a little dead joker in. Coming into the 6/7mt line later in the match if/when it got harder, as we noticed during the week fish coming off this line which we initially put down to the fish being pushed back here to the salt/brackish water during the match.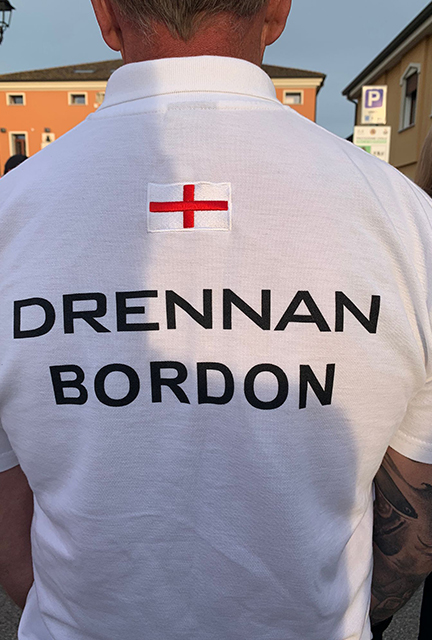 Come the match days and the team was settled and confident. Unfortunately, the venue switched completely off on day one. With it fishing as hard as it did, we got it wrong by being too positive and in opting to feed dead joker plus we made a big mistake in not starting on the 6/7mt line as this was the line that JWP had done the damage on! However, the team did record two brilliant section wins, with Luke putting 8kilo 750g on the scales to take A section and Brett's 4kilo 750g from C section.
With the team scoring 58 penalty points and 22nd position on day one we still felt a top ten position was a possibly. Unfortunately, this was not to be the case as at the half way stage on day two of the competition it was clear our tactics were not right, again we had opted for dead joker as we felt we needed bigger skimmers the groundbait mix was not correct either. A decision was made to go for it on the long far side line, up to 80mts. This worked to a degree with four of the five team clawing valuable points back, to finish with 69 penalty points and 32nd place on day two which was a better result than at the half way stage. An overall disappointing 29th place and 127 penalty points over the two days. Despite this, I can honestly say it was an experience that the team would grab with both hands again given the opportunity. The venue was very hard and complex to get our heads around and changed constantly through the five hours of the match.
I must take this opportunity to thank our main team sponsor Drennan, the whole team appreciate your continued support and it would not be possible without you. Special thanks must go to Peter, Sal and Gary. Thank you to all that helped us including Francesco Bonaveri, Phil Ringer, Manuel Govi and Paolo Ramponi at Obiettivo Pesca for your excellent service & bait during the week, to FIPSAS and all involved for the organising and running of such a great event.
A massive well done and congratulations to JWP Waterservice, you are worthy World Champions. Last but not least Martin Underwood, Ian Jones & Shaun Barnett for your hard work with bait & bank running, could not of done it without you. Drennan Bordon lads, for the effort that you put in not the result that we were looking for but so many lessons learnt that drives us on to do it again, we have all have come back as better anglers. Well done."
We also managed to catch up with team members Luke Gasson and Brett Cooper who provided a few words from their recent international trip.
Luke Gasson – "After a great weeks practice in Italy on canal bianco, it was time for the world champs, On day one of the competition, I drew a peg I was happy with in A3 but with Italian super star on left of me and in all fairness some of the best feeder anglers in the world in my section I was actually very calm and relaxed. The first hour past with 3 small fish and I fell at least 5lb behind the rest. We had worked out in the week that if it was hard and struggling then the far side was the banker so I looked at Martin and he agreed I had to do something.
Over I went and within a few minutes the tip rattled and I had a 12oz skimmer I never looked back. The amazing 13ft acolyte distance rod was put through its passes, paired with 0.12 Acolyte Braid. Together with the new bait up Distance Cage Feeder in large 50g done the job, 0.15 Drennan fluorocarbon to a Drennan 16 Wide Gape barbed hook, corn and maggots were the best hook bait. It was game on and I caught very steady for the rest of the match and with a bonus 6lb zander thrown in, it gave me 8kilo 750g for 1st in the whole of A sector and 3rd in the entire match I was absolutely buzzing and without doubt the highlight of my fishing career."
Brett Cooper – "what an experience that was, after a very tricky practice over 5 days on a venue that changed its moods every day. And a different tide schedule to add into the mix made it very difficult, but we came up with a plan. On day one of competition, I drew C35, after the heavy feeding 10-minute period it was evident that we were 3 m past all the other teams around us. Which made me a bit nervous, had we got it wrong, but cracked on with what we knew. Rod choice were Drennan Acolytes Ultra's, 12ft for up to 25mt and the 11ft version for the 6/7mt just past the rocks inside line, with the 13ft Distance feeder the ideal rod for the far side. This was coupled with Acolyte 0.12 braid & Supplex Fluorocarbon in .12 .15 & .17 to the new Acolyte Micro Barbed Maggot Plus in size 12 & 18/20's and micro barbed Silver Fish in the lighter diameter fishing double bloodworm.
First cast on the hooter resulted in a 1 lb skimmer, followed by another second cast. Then it got tricky with no bites or indications. With this I started a new line shorter at around 6/7m, just past the inside rocks which resulted in a few smaller skimmers but the same stamp that people around me were catching so I was happy again. Then in the latter part of the match I hooked a lump on the short line which gave me a bit of a battle on light gear, this resulted in the biggest mullet I'd have ever seen. It was safe to say I was happy when the net slid under that one! I ended up weighing in 4.750 which was enough to win the section and get those vital points. On such a difficult venue, I was over the moon with the result."
Well done to the whole of Drennan Bordon! We're sure it won't be the last we see of you on the international stage!