Lee Swords has been enjoying the river fishing in Spain and catching some unusual barbel varieties. Here's his insight into some of the fantastic barbel he's been catching.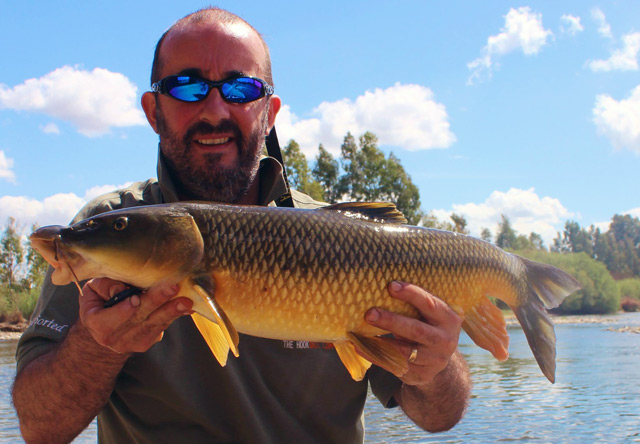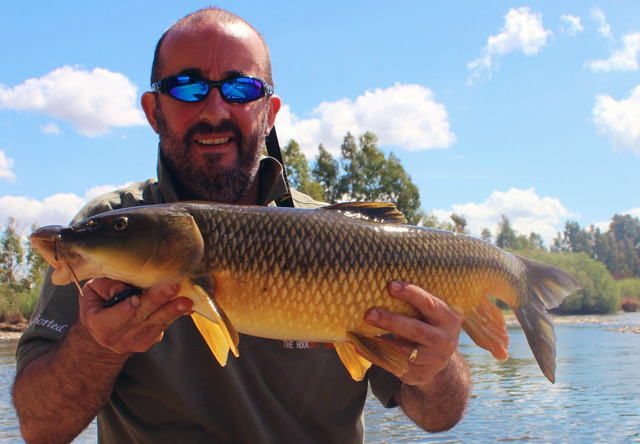 I recently spent a week in Spain where I landed 63 barbel, all on Super Specialists. I have been on these hooks for years and I will be on them for years to come!
There are about seven species of barbel in Spain, but the rivers I fish don't hold them all. The Guardiana and Aragon rivers have comizo, gypsy/andalucian, small head and common/bocagei barbel.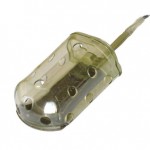 The fishing is awesome. It is like 1985 River Trent fishing with a gallon of maggots and a big feeder! Drennan flat Oval Blockend Feeders also work a treat in the 2oz and 3oz range. There are areas where these fish have never seen a boilie or a pellet. It's all maggot and there's nothing fancy needed, just a bit of watercraft.
The common or bocagei barbel has the most unstoppable first run of any freshwater fish I have ever encountered. It's absolutely blistering, they may look a little dainty compared to comizo, but they will test your hooks and line like nothing else!