Glorious bank holiday weather had for the anglers and spectators attending the festival this year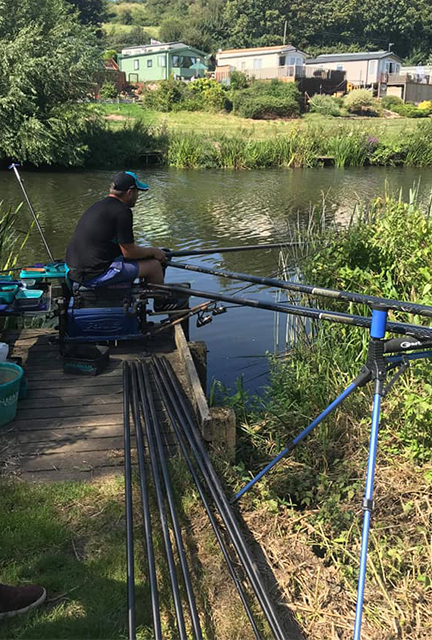 Tom on peg 69 on Saturday's Wychavon event
Tom talks through his much anticipated Evesham Festival weekend…
The Evesham Festival is one of the big events in the calendar and to be able to fish all three days is something that means a great deal to me. The first day of the festival is the Wychavon Championship in which i have drew peg 69. It is one place that you don't want to be drawing in an individual event with no flow or colour in the river. I was going nowhere in this match so I took a bit of a gamble and decided to fish for bleak in the last 3 hours of the match. I ended up weighing in a massive 3lb 15oz of the little critters, with a poor peg in an already terrible area i was really pleased to find out that I had won the section.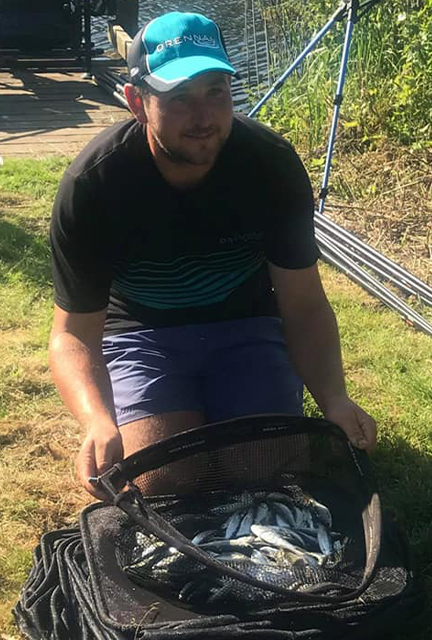 Day 1 Bleak catch for Tom
Day 2 is the Evesham Championship which to many river anglers is the one which we all want to win! Bloodworm is allowed on this match so it makes it all the more interesting. Pulling peg 36 out of the bag meant i had a huge chance to get my hands on the very prestigious trophy. The hope was that I would catch a few fish short on bloodworm and pinkies then balling in a line on the long pole. I also setup two waggler rods and a feeder rod for if i needed to go Chub hunting later on in the match. At the all in i balled in 8 large balls and cupped in a further 4 balls rich with joker and a few pinkies. A couple of balls where cupped in on the short line.
The first two hours of the match have been terrible for me with just 2lb to show for my efforts. Unfortunately I have been battered by Pike and they have completely wrecked my peg! The Pike eventually disappeared and things began to come together and for the last 3 hours I started to catch really well.
By constantly feeding and presenting different rigs in different ways I have managed to keep the bites coming. I would get little runs of stamp fish which I netted the majority of them as I was worried about loosing them on my light Supplex 0.7 Flurocarbon hooklengths. I fished a size 20 Kamasan B512 with single or double bloodworm and sometimes switching over to a pinkie. AS7 floats were my choice which I setup from 0.6g to 1.5g. I shotted these with 2 x no10 droppers and a bulk 14 inches from the hook due to having Bleak problems.
At the scales 8lb was winning the match so I knew it would be close, after a nervous weigh in I managed to put 9lb 3oz onto the scales which took the lead. This though unfortunately lasted for about 15 minutes as the scales had just arrived with Steve Hemmingray who had 9lb 10oz. Myself and Steve were both beaten again by a great weight of 11lb which pushed me back into 3rd overall which i was chuffed with. To be in the main frame with two class anglers meant a hell of a lot to me on a tricky river.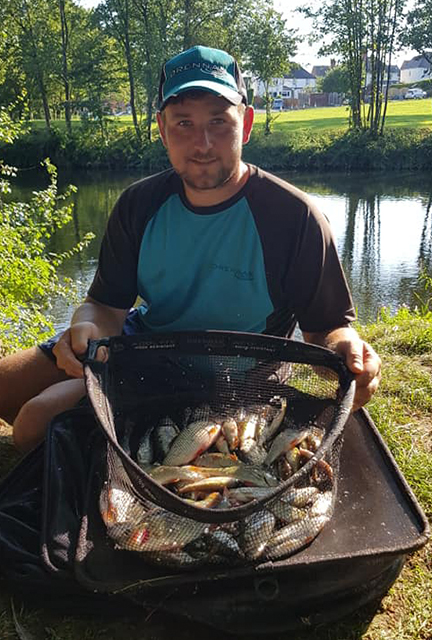 A stunning net of Roach and Perch from Evesham
Day 3 was the all important team championship and with my confidence on a high from the previous two days the team and I really fancied our chances. We have had a very good set of results but unfortunately we just missed out on 3rd place by just 2 points. Only 5 points away from winning the event. Agonisingly close yet again but in such a fine selection of great teams we were happy with a 4th place finish. This result does automatically qualify us for the event next year where we will aim to put right this years result.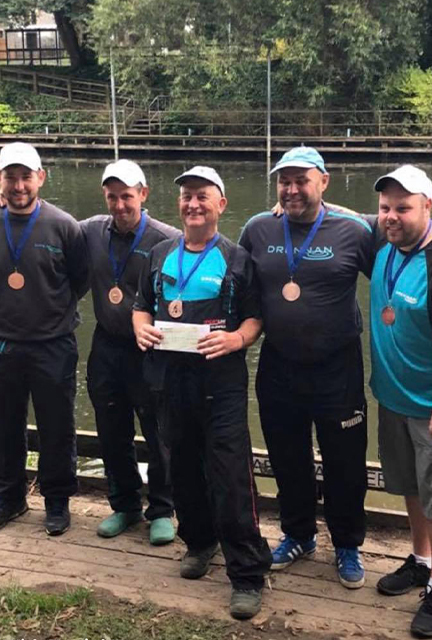 Drennan Oxford 2019 team, Left to right (Tom Hobbs, Steve Harwood, Paul Glenfield, Steve Townsend, Dan Varney)