A great European Championship weekend for the United Kingdom! Wales take team gold, England silver and Scotland agonisingly close to a bronze medal in fourth place.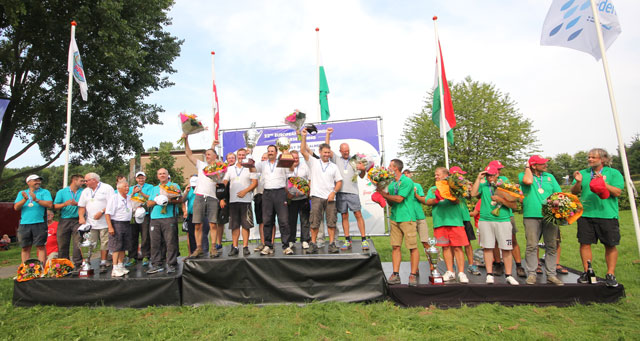 With 26 nations involved, Wales put two great daily performances together on a difficult Lage Vaart Canal in Almere, Holland. They seemed to have the method really sussed for catching the all-important bonus bream and it was these fish that ultimately swung the verdict in their favour. Most of these quality fish were caught at 13 metres over bloodworm and joker in soil with a light peppering of loose fed casters over the top.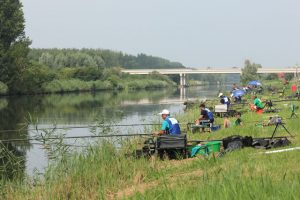 On day Two, Ian Leach did fantastic to catch three bream to win his section, Lee Edwards caught a bonus 1.5kg hybrid to help him to 4th in E section, Darren Frost went from last to 3rd with a bonus bream, John Harvey put in a solid 5th place effort and Ben Roberts' 900g was enough for a 3rd in his ultra-tough section.
Drennan Team England were just four points behind the leaders with another excellent performance. They only managed two bream amongst their five anglers on the second day, so it was their prowess on small fish that really helped them to claim a silver medal.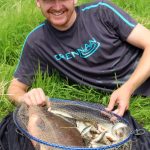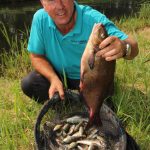 Alan Scotthorne was the team's best performer on the second day with a bream and 2kg of small fish for 3.77kg and a section win from the first peg in E Section. On his European debut Matt Derry also did really well with 1.7kg of roach and perch in A Section, only beaten by three bream weights. Matt Godfrey was also fishing his first senior international and a late bream helped to secure him 4th in B Section with 3.9kg. Sean Ashby was 6th in C Section with 1kg of small fish, again pipped by bonus fish and the end peg in his zone. William Raison managed 630g for 4th in the hardest section of the match where only the very end peg caught any bonus fish and just 859g was good enough for 2nd.
The team concentrated their efforts on short-pole swims up to 10 metres with bloodworm or white pinkies (coloured maggots are not allowed in Holland) over small quantities of joker in a dark soil and groundbait mix. At the start they also threw in between six and eight cloudy balls of mostly dark leam to help draw fish into the area, before accurately cupping in a couple of feed-rich balls.
Hungary had an amazing Day 2 with three section winners, which helped the squad climb right up the leaderboard and secure a bronze medal, just ahead of Scotland. Hungary also had the individual winner in Tamas Walter who managed two section wins. On the second day the former World Champion caught a huge ide just five minutes into the match and followed that up with a foul-hooked bream! He ended up with over 4kg and an easy section win.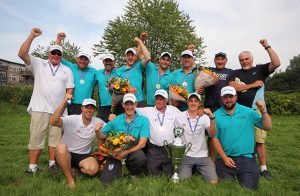 More roach and several big ide up to 2kg showed today. A number of big fish were also hooked and lost. One angler played a bream for two hours on light gear before it came off! It was a match where small fish were certainly not very easy to catch and hooking just one big fish could drastically alter things.
Although the venue fished below par, there was little doubt that Wales were very deserving champions. England can also hold their heads up high for their solid small-fish tactics. They put together a refreshing mix of youth and experience and the two young Matt's (Godfrey and Derry) clearly have a great future ahead. With Cameron Hughes, Lee Kerry, James Dent and Callum Dicks also there running the bank, Drennan Team England clearly have no shortage of young talent coming through the ranks.
Thanks to Holland for being fantastic hosts and organising such a well-run event. Next stop, the World Championship in Bulgaria!
Day One Result:
1st Wales 16 points
2nd England 17
3rd Belarus 18
4th Czech Republic 24
5th Holland 27
6th Belgium 27
Day Two Result:
1st Hungary 12 points
2nd Wales 16
3rd Italy 16
4th Scotland 19
5th England 19
6th France 20
Overall Result:
1st Wales 32 points
2nd England 36
3rd Hungary 46
4th Scotland 49
5th Serbia 51
6th Belarus 54
7th France 54
8th Belgium 57
9th Czech Republic 57
10th Italy 60
Individual Result:
1st Tamas Walter (Hungary) 2 points (18.354kg)
2nd Yauhen Sviatoschchyk (Belarus) 2 points (8.802kg)
3rd Kent Adell (Sweden) 3 points (14.478kg)
4th Ian Leach (Wales) 3 points (9.835kg)
Visit our Facebook page for our Photo Albums from this event!