Drennan Team England have put on a great fish-catching display and are currently in 2nd place after the first day of the European Championship.

This year's event is on the Lage Vaart Canal in Holland, the same place that held the World Championship in 2009. Conditions have been difficult for most of the anglers with perch being the crucial weight-building species to target, but there are also some big bream for those lucky enough to catch them.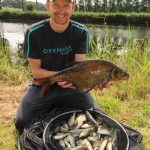 England's top performer is Matt Godfrey who managed 5kg from the more difficult half of E Section. This included 3kg of perch and a bonus bream. A great effort for the talented 25-year-old on his senior Team England debut!
Matt Derry is also fishing his first European Champs and was really unlucky not to win his section. He caught a hard-earned 61 fish for 3.74kg and was narrowly pipped into 2nd in section by the Belarus angler on the adjacent end peg who weighed 40 fish for 3.82kg.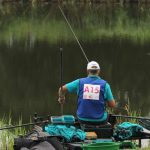 Sean Ashby and Alan Scotthorne managed solid 4ths in their sections with 2.358kg and 1.204kg respectively. Will Raison had a frustrating time in C Section with a number of big bream caught around him, but he eventually managed to catch one of his own for a crucial 6th place with 2.85kg. The Czech angler next door had half as many fish but agonisingly still beat him by just 77 grams!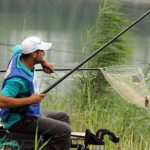 England clearly used all of their small-fish skills to great effect and lead the race in terms of numbers of fish caught with a total of 267 fish between the five squad members. That is over 100 fish more than the next two nations.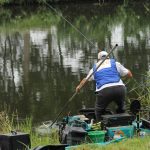 Today's top individual was John Harvey from C Section. The Welshman caught seven bream for 15kg and a decisive section win. His team mates also had a great day with Lee Edwards winning his section with 9kg from Peg A2 and Ian Leach and Darren Frost all catching bonus bream. Ben Roberts also came back with good points in a more difficult section. That puts Wales in first place with 16 points and they will be hoping to land on a few more of those Dutch bream tomorrow.
Former World Champion Tamas Walter from Hungary also won his section with 13kg of bream from the top end of E Section for the second best individual weight of the day.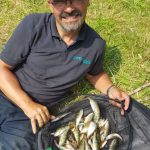 Belarus also caught several important bream to take 3rd place as a team with 18 points. The Czech Republic are 4th with 24 points, Belgium and home nation Holland are both on 27 points.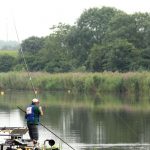 Some of the other top nations have found the going tough, including France and Poland with 34 and 36 points respectively. Of all the nations however it is the reigning World Champions, Italy, who have had the most surprising first day, scoring 44 penalty points which puts them 22nd out of the 26 nations. All three of these nations will surely learn from their mistakes and come back stronger tomorrow.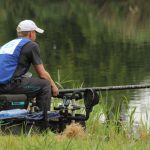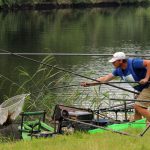 Pole fishing has almost completely dominated the day with very few fish caught across on the waggler or slider. The small fish are being caught anywhere from a metre from the nearside bank to around 10 metres out, while the bigger bream are mostly being caught at the maximum allowed 13m pole range.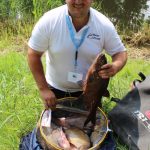 What is already clear is that a single bream can be absolutely crucial for good points in some areas. One of these fish can give you 1.5kg or more, which is a huge boost when amassing just 500g of small fish is not always possible. Tomorrow is forecast to be a hot and sunny day, however, so this could make targeting bream more difficult.
A number of nations can still win the Championship, so we have an exciting second day to look forward to!
Day One Result: 
1st Wales 16 points
2nd England 17
3rd Belarus 18
4th Czech Republic 24
5th Holland 27
6th Belgium 27
7th Russia 29
8th Scotland 30
9th Serbia 31
10th Sweden 33