Spring is the ideal time to get into pole fishing and the Red Range Carp Zone 1250 is a great choice for tackling your local commercial.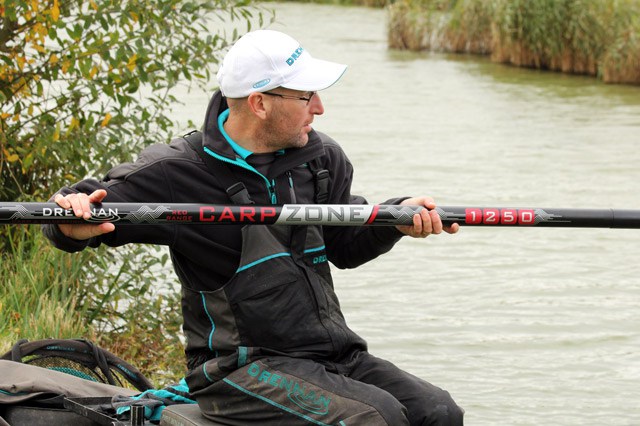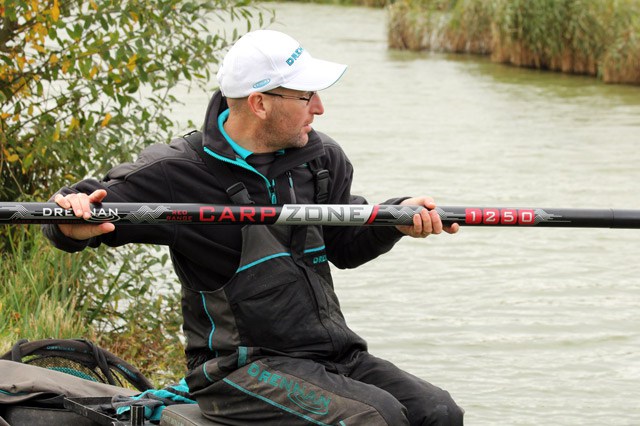 Retailing for less than £300, this quality pole offers unbelievable value. Importantly, it is fishable at its maximum 12.6m length and the wide bore Carp Kits are ready to elasticate with little or no cutting back.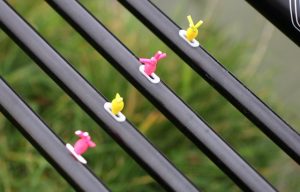 As with all the latest Drennan poles, the top kits feature a Side Pull Slot, which we factory machine and fit here in England. This means you can use our unique Roller Cones (also supplied) and take advantage of the revolutionary Side Pull System, reducing elastic wear and providing silky smooth performance.
Top match angler Jon Arthur took the pole to Decoy Lakes near Peterborough for a thorough workout. This popular venue in Cambridgeshire proved an ideal testing ground and, even with a stiff cross wind, Jon managed to fish the Carp Zone at full length much of the day.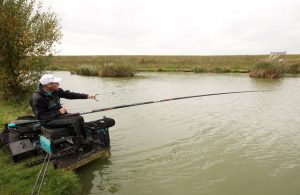 Lightly catapulting 6mm hard pellets and fishing a matching 6mm hooker inside a bait band soon had fish zipping the elastic out. Chunky F1 hybrids were first on the scene, plus several surprise barbel, followed by hard-fighting mirrors up to 8lb. Each fish gave a great account of itself on yellow and pink Carp Bungee, with the Side Pull System working its magic every time.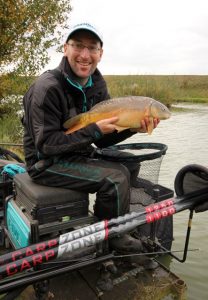 Later on, Jon switched his attentions to a short-pole swim, where he could throw pellets by hand, before ending up with three good fish down his right-hand margin. Even with tricky marginal snags and obstacles to deal with the Carp Zone 1250 coped effortlessly.
With the pole you get a total of four Carp Kits, which is ample to get you up and running on your local lake. It also comes with a 250ml Polemaster Pole Pot and threaded adaptor, should you wish to convert a kit into a cupping kit. Skid Bungs, protective nose cones, PTFE bushes and Side Pull Beads are also supplied.
The Red Range Carp Zone 1250 is the perfect blend of quality and performance in a great value package.

To learn more about Decoy Lakes, visit www.decoylakes.co.uk.