Drennan have scooped no fewer than eight accolades in the Match Fishing Tackle Awards!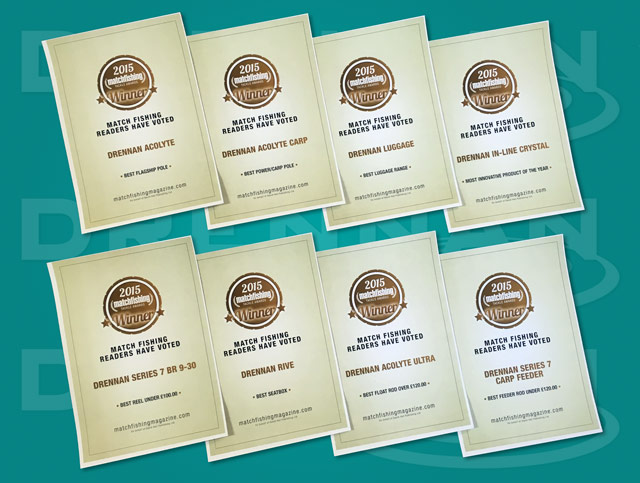 There were 12 categories in total, each voted for by Match Fishing magazine readers. Listed below are the eight awards we managed to win. Thanks to all the discerning readers who voted for Drennan tackle!
You can see the full results in the June 2016 issue of Match Fishing, which is out now.