A colossal 11lb 14oz tench has topped a superb week for the species that's seen numerous specimens banked all over the country.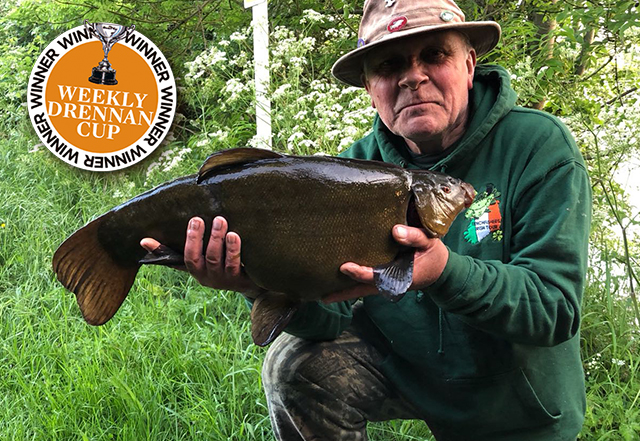 The fine double-figure tinca fell to Tenchfishers member Eddie Court on a pair of 8mm pineapple boilies fished over a bed of maggots, micro pellets and hemp.
Eddie, alongside a number of other members from the Tenchfishers group, had attended a fish-in at the Kent venue when his new personal best for the species devoured his hookbait.
He told Angling Times: "The tench fought incredibly hard and initially I thought I'd hooked a carp.
"I also backed that fish up with another tench of 8lb, and this fell to the same helicopter rig but with two 8mm krill boilies on the hair.
"My catch was special but the trip was made extra special as two of my fellow Tenchfishers members also broke their personal bests in the same fish-in.
"It is the first Tenchfishers event to have had three double-figure tench grace the bank and I'm sure there will certainly be more to come from these fantastic lakes over the next few months."