Specialist angler, Adam Perna joined his friend James Aris on a trip to a local trout reservoir this week in search of perch.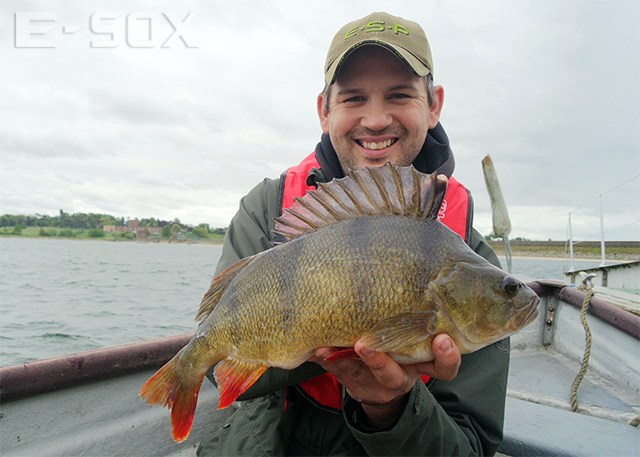 "After a slow start, we ended up with 5 perch a piece. James fish varied from 2lb 8oz to 3lb 5oz, while I managed to land a catch of fish going 3lb 2oz, 3lb 4oz, 3lb 7oz, 3lb 10oz and my biggest from a reservoir at of 3lb 15oz. 
"All of my fish were taken on the drop shot tactics using the 7.5cm Big Eye Fry E-Sox Dropshot Holographic Lures in the green perch pattern presented on a size 6 hook and an 8lb Dropshot Fluorocarbon Leader.
"We caught all the fish in three productive areas of relatively shallow water which we considered hotspots in a vast expanse of water."