The Drennan Over 50's three-day Festival hosted at Westwood Lakes saw 108 anglers compete for their name on the trophy.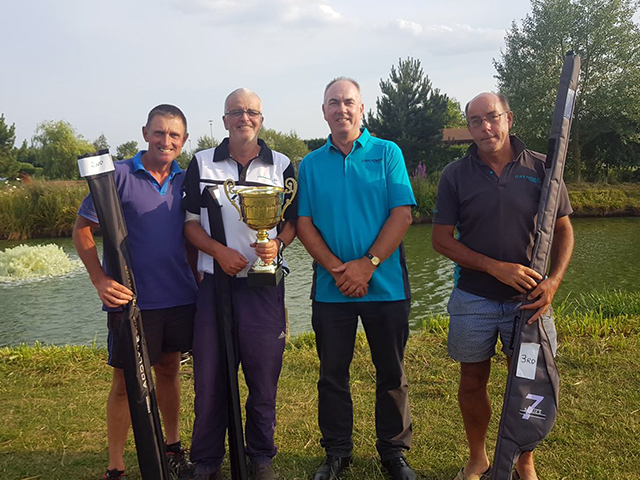 Day One
The first day produced some big weights from each of the four lakes used Skylark, Swallow, Osprey and Falcon. On Osprey lake, Mick Stamp put 188lb 8oz of F1s on the scales which were caught shallow and down the edge on pellet to win the section. Barry Bush won the lake with 204lb of F1s caught shallow.
Swallow lake also fished well but rather than F1s, big carp into double figures showed. Ady Gathercole put 144lb 8oz on the scales to win his section.
It was very close on Skylark Lake with Richard Kinnersley on the end peg weighing 218lb 8oz of mainly carp caught down the margins. Dave Dawber was just behind with 212lb 8oz and Andy Lumb weighed in 200lb exactly to take third.
Falcon Lake was another close run affair, with Paul Cartledge catching 148lb 12oz to just nudge ahead from Roger Parnell who weighed in 147lb 6oz.
---
Day Two
The second day saw all of the anglers rotate to fish another lake. Richard Kinnersley who led after day one drew on Falcon Lake and went onto win his section with 171lb 12oz of F1s.
Roy Wells won his section on Swallow Lake to win the section with 134lb of carp, some weighing up to 14lb.
Rick Tweddle put an impressive 200lb 12oz on the scales to win the lake on Osprey keeping up his good form of late. But not to be outdone, Mick Stamp on Skylark Lake fishing across and down the margin caught quality carp to 8lb to win the lake with 220lb 6oz! This nudged him into top place on the leaderboard going into the last day.
---
Day Three
With five anglers all on two points on the final day, it was going to be a close finish.
Mick Stamp drew on Falcon Lake and fancied to do well from Peg 37. Barry Bush on the next peg had other ideas though and put 200lb 10oz on the scales to take the vital point and beat Mick Stamp's 168lbs 14oz.
It was also a similar story for Richard Kinnersley on Osprey Lake. Despite putting 170lb 10oz on the scales, he had to settle for second in the section with Steve Holdsworth winning the section with 182lb 2oz.
Andy Lumb finishing fourth in a tight section on Swallow with 116lb 8oz, left it wide open for the two anglers left on 2 points.  Drawn in the same section on Skylark Lake was Bob Smith on peg 33 and Rick Tweddle on peg 34. Rick fished tight across and caught well down his margins late to win the section and the festival overall with the perfect 3 point score.
Rick is the first angler to win a three-day festival at Westwood Lakes outright with 3 points and no weight countback, so well done Rick!
---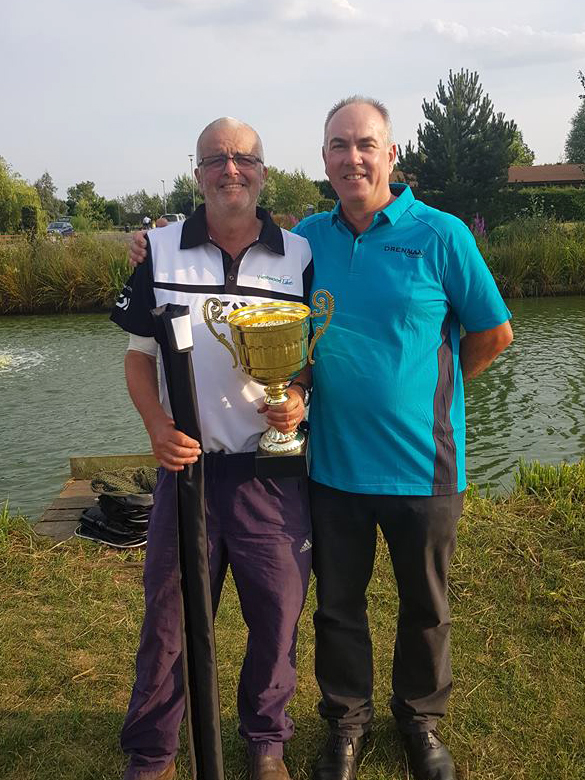 Top 10 – Overall
1st: Rick Tweddle – 3pts (486lb 12oz)
2nd: Mick Stamp – 4pts  (577lb 12oz)
3rd: Richard Kinnersley – 4pts (560lb 14oz)
4th: Barry Bush – 4pts (498lb 14oz)
5th: Roy Nicholls – 5pts (411lb 4oz)
6th: Andy Lumb – 6pts (505lb 0oz)
7th: Ady Gathercole – 6pts (457lb 14oz)
8th: Paul Oglesbee – 6pts (442lb 4oz)
9th: Paul Cartledge – 6pts (408lb 4oz)
10th: Bob Smith – 6pts (383lb 10oz)