Spring finally arrived on the final day of the Drennan Spring Festival held at Messingham Sands. The competitors saw plenty of sunshine and used the opportunity to dry out most of their gear.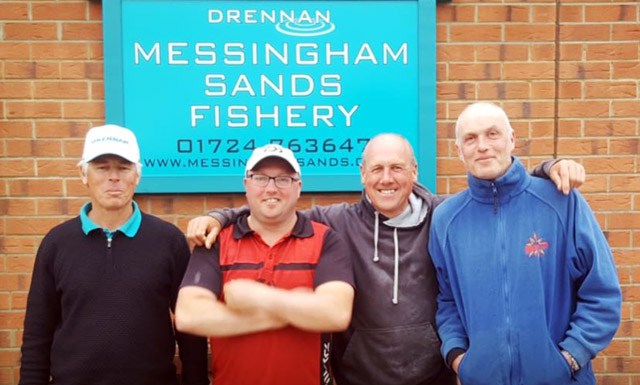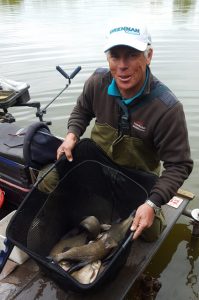 The Day 5 winner was Kevin Johnson who was drawn on peg 62 on the Islands Lake. He enjoyed an excellent day catching 140 fish, mainly quality skimmer bream, by fishing shallow with 6mm expander pellets at 9 metres for 104lb 7oz.
In Second Place was Sean Holbroke who drew peg 2 on the Swan Pond and persuaded enough carp to feed to weigh in a creditable 94lb.
Several days of cold weather put the carp off the feed and the early front runner Simon Gale had a tough last couple of days. His all-out positive approach to catch carp failing at the final hurdle but he still did enough to hold on to the overall fourth prize.
The ever-consistent Andy Bailey who won this event last year fished steadily over the week and a good last two days lifted him to second place. That was just one point ahead of Sean Holbroke, who but for a poor first day could have been the overall winner.
It was an all out silverfish approach that saw fishery manager Kevin Johnson take the first prize with a fine 11 points. His total weight over the five days was 474lb, which highlights the huge silverfish potential at Messingham Sands.
"As always the banter was terrific ," he explained. "This year was the added spice of Geoff Wilde, Jamie Wilde and Ian Grimshaw working out who had won their side bets, and with £500 in play there were no prisoners taken. Looking at the final table, Geoff came out on top and no doubt will be crowing for weeks. Great Company, great fun and great fishing!"
Day 4 Results:
1st Kevin Johnson, Messingham 104-07
2nd Sean Holbroke, Barnsley 96-14
3rd Andy Bailey, Doncaster 86-08
4th Phil Deitch, Grimsby 85-15
Final League Top 10:
1st Kevin Johnson 11 points
2nd Andy Bailey 16
3rd Sean Holbroke 17
4th Simon Gale 21
5th Simon Drayton 21
6th Steve Ellis 22
7th Jack Turner 23
8th Steve Bingham 23
9th Mark Lidgard 26
10th Don Hudson 28