The fourth round of the Messingham Sands Spring Festival upset the form book, which sets things up for an exciting final round tomorrow.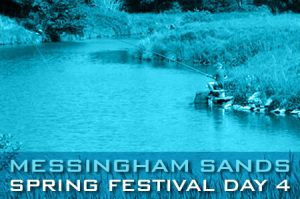 After three successive lake wins, Simon Gale looked to have an unassailable position going in to Day 4. However peg 12 on the Swan Pond let him down badly and his 51lb catch was only good enough for 8th place on the lake. This slipped him down to 2nd place on the leader board and turns the competition wide open.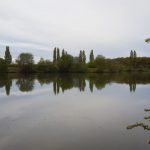 Steve Bingham won the day with 116lb 8oz from peg 54 on the Islands Lake. Despite a slow start he eventually caught carp on 8mm pellet on the waggler and the peg got stronger as the match progressed.
Second on the day and top scorer on the Swan Pond with 100lb 7oz from peg 6 was last year's festival winner, Andy Bailey. Andy caught quality carp at 14 metres with 11mm hard pellets.
Day 4 Result:
1st Steve Bingham, Upton 116-08
2nd Andy Bailey, Doncaster 100-07
3rd Simon Drayton, Upton 95-11
4th Sean Holbroke, Barnsley 78-02
Top 10 after four matches:
1st Kevin Johnson 10
2nd Simon Gale 11
3rd Andy Bailey 14
4th Jack Turner 15
5th Steve Ellis 15
6th Sean Holbroke 16
7th Steve Bingham 17
8th Simon Drayton 18
9th Don Hudson 19
10th Mark Lidgard 22