After scoring his third consecutive lake win, Simon Gale has the wind in his sails and looks to be odds-on favourite to win the Drennan Spring Festival at Messingham Sands.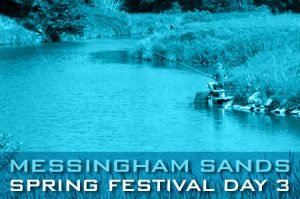 While the conditions have been best described as wintry, with another prolonged hail storm today, the fishing remains red hot. Simon drew peg 8 on the Islands Lake where he fished pole in the margins with 11mm pellet to land some cracking carp for a 92lb lake win.
Overall match winner on the day was Jack Turner who drew peg 4 on the Swan Pond for the second time in his rotation. He improved on his first day total of 126lb by fishing 8mm pellet on both the bomb and the pole. Despite a fishless first two hours, he went on to catch 30 carp for a 168lb total.
The silverfish are also still feeding well and worth catching as second-placed Kevin Johnson's 96lb mixed bag shows. That consisted of skimmers, perch and roach from peg 8 on the Swan Pond.
Day 3 Result:
1st Jack Turner, Scunthorpe 168-06
2nd Kevin Johnson, Messingham 96-09
3rd Simon Gale, Grimsby 92-00
4th Steve Ellis, Scunthorpe 78-02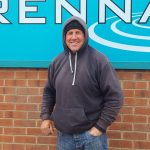 Top 10 after three matches:
1st Simon Gale 3
2nd Kevin Johnson 6
3rd Jack Turner 9
4th Steve Ellis 12
5th Mark Lidgard 13
6th Andy Bailey 13
7th Don Hudson 14
8th Sean Holbroke 14
9th Geoff Wilde 15
10th Steve Bingham 16