With the venue having a 3 week break since the last qualifier there were doubts to whether or not the Roach would still show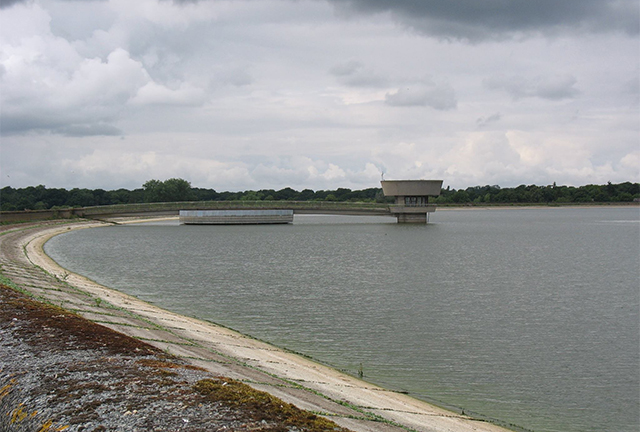 The mighty Bough Beech Reservoir where the final will be taking place on the 28th and the 29th of September
46 competitors took to the bank for the 4th qualifier held at Bough Beech. With the venue not being match fished for 2 to 3 weeks everyone was wondering if the Roach would still make an apperance.
After the first hour it had become clear that it was going to be a Roach match.
Winner on the day was Gary Pook from peg 50 (Woody Point) with a bag of whip caught Roach weighing in at 43lbs 12oz. 2nd on the day was Darren Davies who has already qualified, weighing an agonisingly close 43lbs 4oz! Darren caught Roach & Skimmers from peg 56 on the natural bank. Next peg along Chris Vandervleit took 3rd from peg 57 with a bag weighing 38lbs 10oz. 4th was Simon Willsmore from peg 39 with 37lbs 4oz and 5th overall was Nick Howell from peg 69 weighing 29lbs 6oz.
The ten qualifiers are:
Pegs 1-6 Micheal Nowicki
Pegs 7-12 Robert Houdling
Pegs 25-30 Mark Linsey (Default qualifier as Gary Miller had qualified previously)
Pegs 31-36 James Granger
Pegs 37-42 Ian Germaney (Default qualifier as Simon Willsmore had qualified previously)
Pegs 43-48 Mark Hathway (Default qualifier as Colin Ryall had qualified previously)
Pegs 49-54 Gary Pook
Pegs 55-60 Chris Vandervleit (Default qualifier as Darren Davies had qualified previously)
Pegs 61-66 Matt Hooper
Pegs 67-72 Nick Howell
It's fair to say the Reservoir fished really well with a total of 794lbs 1oz being caught between the 46 competitors which worked out about 17lbs 5oz per angler!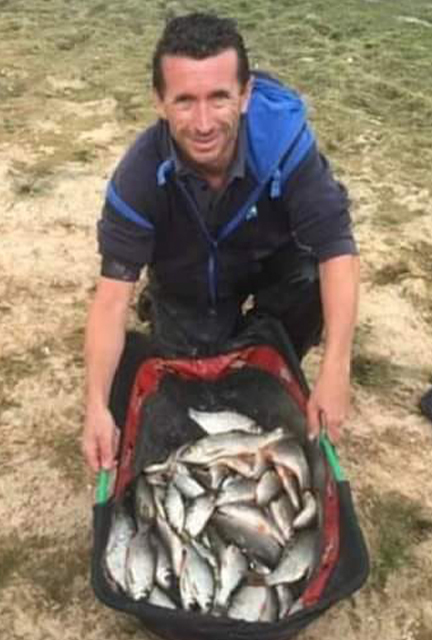 Medway Tackle shop owner Richard Taylor with his fantastic 69lb 4oz of Roach
For the 5th round 57 competitors fished this qualifier again held at Bough Beech. The competitors knew that there were Roach in abundance to be caught on the pole and whip if able. It was a case of 'who dares wins' in the typhoon type conditions! Winner on the day was Richard Taylor from peg 57 (Grassy Bank) with a bag of pole caught Roach weighing an amazing 69bs 4oz! 2nd on the day was Martin Armfield with a bag weighing 44lbs 12oz from peg 56 on grassy bank. Chris Vandervleit took 3rd again from peg 59 with a bag weighing 35lbs 8oz, 4th was Gary Pook from peg 35 weighing 33lbs 2oz and 5th overall was Sod Xen from peg 60 weighing 33lbs.
The ten qualifiers are:
Pegs 1-6 Mun Phung
Pegs 7-12 Terry Malloy
Pegs 25-30 Brian Nesbitt
Pegs 31-36 Jess Willard
Pegs 37-42 Ben Ramsden
Pegs 43-48 Jeff Driscoll
Pegs 49-54 Steve Spooner
Pegs 55-60 Richard Taylor
Pegs 61-66 Simon Fry
Pegs 67-72 Richard James
With 11 extra anglers on this qualifier the venue fished slightly better with an average weight of 18lb 8oz with a total of 1071lb 1oz of fish caught. Hopefully the excellent fishing continues right up to the weekend of the final.
The next qualifier is at Bough Beech reservoir on the 18th of August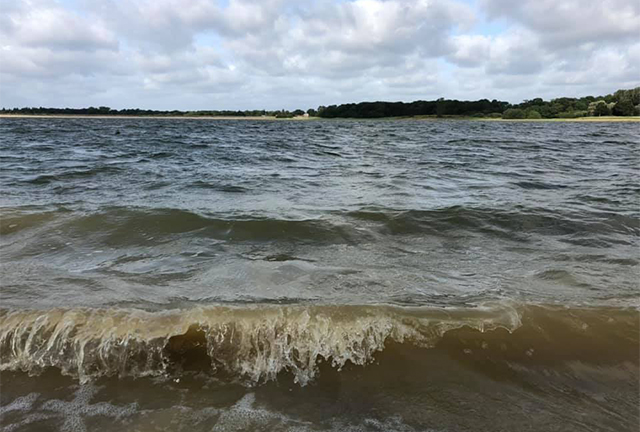 Rough conditions on the 5th round