A dip into the unknown for the anglers fishing the 3rd round of the reservoir championships held at Weir Wood reservoir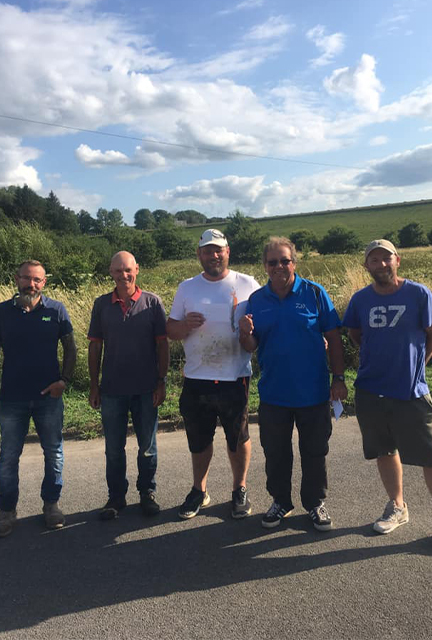 The top 5 qualifiers who all progress onto the final
Today's match was a venture into the unknown for the majority of the competitors as Weir Wood reservoir doesn't get open match fished very often. This meant that the majority of anglers did not know what to expect which was to make things very interesting. Winner on the day was Jason Kirk from peg 29 with a net of skimmers and roach weighing 25lbs, Jason caught everything on the feeder with a maggot hook bait. 2nd on the day was Terry Harrison with a net of roach & skimmers weighing 20lbs 8oz again catching everything on the feeder with worm or maggot hook baits. 3rd was Matthew Cole from peg 16 with 19lbs 4oz, 4th was Trevor Hoad from peg 22 with 17lbs 9oz and 5th overall was Phillip Marshall from peg 16 weighing 16lbs 12oz.
The five qualifiers are:
Pegs 1-6 Terry Harrison,
Pegs 7-12 Anthony Ellis
Pegs 13-18 Matthew Cole
Pegs 19-24 Trevor Hoad
Pegs 25-30 Jason Kirk
The next qualifier is at Bough Beech Reservoir on the 4th of August and there are tickets still available.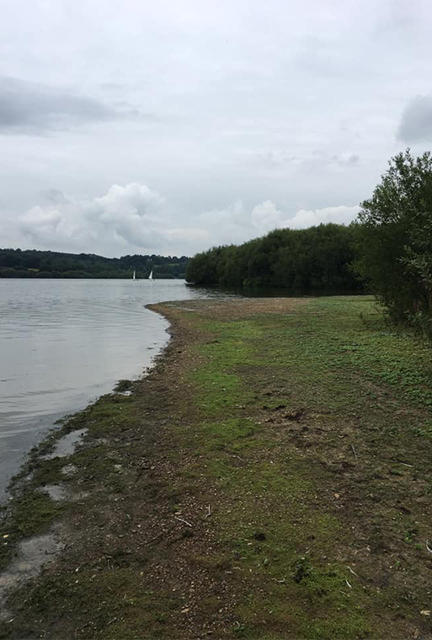 The stage for the 3rd round, Weir Wood Reservoir