Forty anglers braved the 7th round of the Drennan Silverfish League, which was held in freezing temperatures at Rycroft Fishery in the East Midlands.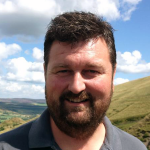 It was the most difficult match on the venue for a long time and those with a favourable wind seems to fare the best. The comfortable winner on the day was Mark Fox on Carp Lake peg 3. The Maver Midlands team man chose to fish at 13 metres with dead maggots over groundbait for three good skimmers and a bream, plus some nice perch short on casters for 15lb 13oz.
Runner-up was in-form John Eccles with a level 10lb of ide, skimmers and small roach, caught mostly on the waggler with maggots and pinkies. Pete Cook was third with 9lb 4oz of skimmers and perch.
League To Date:
1st Sean Ashby (Sensas) 95lb 8oz
2nd Darran Bickerton (Sensas) 90lb 8oz
3rd John Eccles (Long Eaton) 85lb 12oz
4th Chris Jenkinson (Nottingham) 71lb 4oz
5th Russ Dowding (Mill Tackle) 70lb 14oz