This year the RAF team challenge saw 24 teams of 4 fish on the New Junction and Air and Calder canal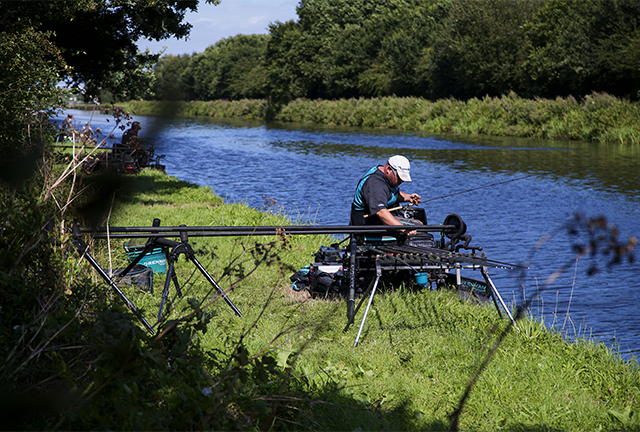 Dan Varney prepped and ready for the all in
With the up and coming Division 1 team national being held on the same venues, Drennan Oxford made the long journey to Doncaster to have a weekends practise. The conditions were far from perfect and on the Thursday night both venues received a serious amount of rain fall. This unfortunately really put the breaks on to the fishing and the venue on the Friday fished harder than normal. It was estimated that winds got up to 50mph on the Saturday during the Individual National also held on the canals.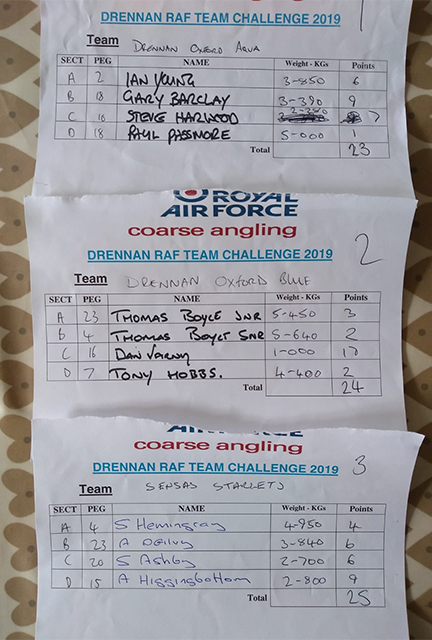 1st, 2nd and 3rd teams on the day
With the majority of the anglers from Drennan Oxford never seeing the venue before they could only do their homework to devise a plan for the match. This was to be their first practise session as a team. The draw was made and as expected nothing was known about the pegs, it was simply a case of turning up, plumbing up and sticking to their team plan.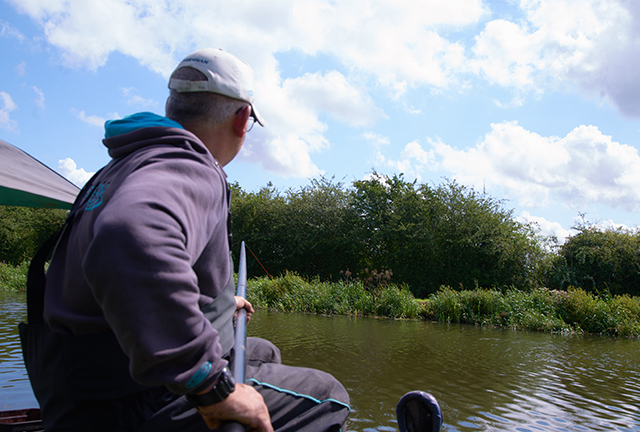 Paul Passmore carefully playing his first skimmer on the long pole
The sections were based on a 24 peg section and with the conditions less than desirable it had a knock on effect to the fishing. It become clear during the match that you were only going to need a least 2 good section scores to be in with a chance. The team did exactly that and more, with team Aqua managing a 1st from Paul Passmore, 6th from Ian Young and a 7th by Stephen Harwood. The other team 'Aqua' managed a 2nd by Tony Hobbs another 2nd by Thomas Boyce Snr and a 3rd for Thomas Boyce Jnr.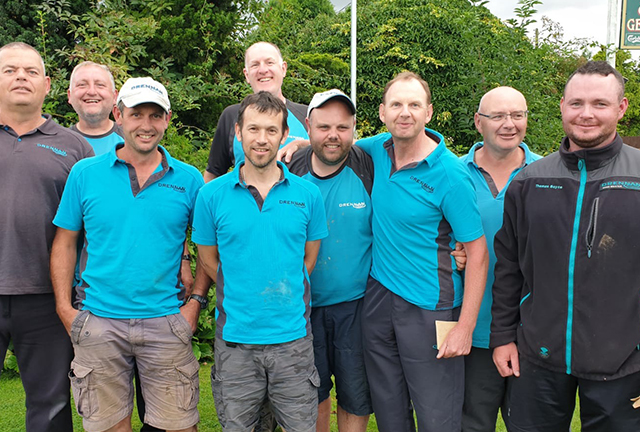 Drennan Oxford Aqua and Blue team after their 1st and 2nd place team victory
The National will be difficult as it appears that there are only Bream and Skimmers in certain areas. Backup weights will be made up of Perch and Roach but there might be surprise Chub and Eels caught that will secure good section points if landed! Drennan Oxford are feeling confident for the final this Saturday and hoping that the weather conditions will be better come the weekend.