Stephen Townsend is the 3rd Drennan Oxford angler to make it through to the Riverfest final, he joins Tom Hobbs and Stephen Harwood.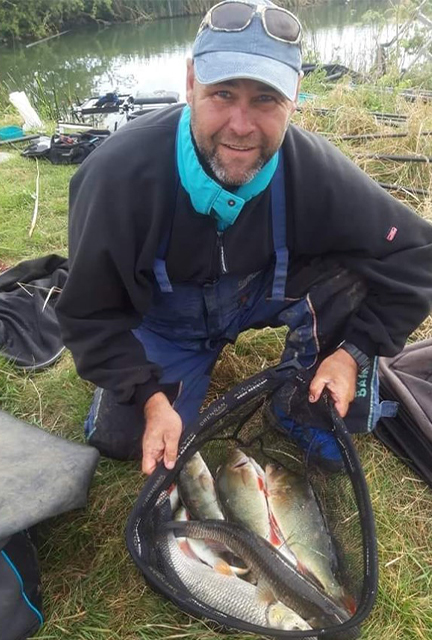 Stephen made no mistake from a noted peg at Clanfield 
Drennan Oxford have got their 3rd angler through to the big money Riverfest final on the River Severn at Shrewsbury. Stephen Townsend won the qualifier fished on the upper Thames at Clanfield with a net of Perch and Chub.
Drawing a very good peg, permanent 59, in the middle zone, Steve made no mistakes catching good Perch and Chub. Fishing 14.5 metres of his Acolyte Pro Carp pole, Steve fished to a tree on the opposite bank with worm on the hook over chop worm and caster fed in a bait dropper. With pink Bungee through his top 1 Steve was able to navigate the fish away from the snag infested tree to be able to play the fish out in the open water. Opting for a size 10 Carbon Feeder hook on 0.16 Double Strength line on a 0.20 mainline, Steve explained that he would have liked to have fished a heavier hooklength line. He found that it dramatically reduced the bites which was likely down to the river being so clear.
Stephen joins Steve Harwood and Tom Hobbs who have already qualified.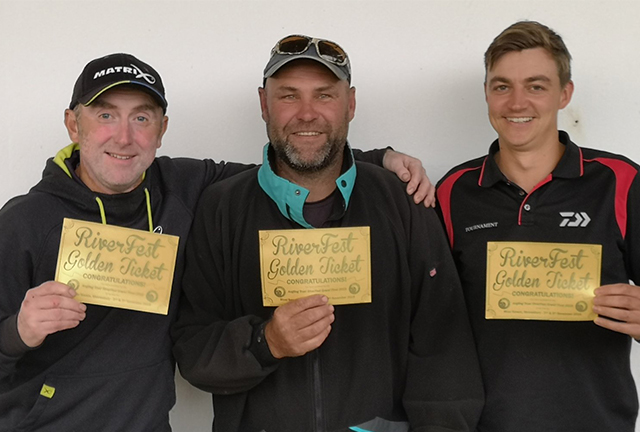 The three qualifiers (Left to right) Tony Watling, Stephen Townsend and Cameron Hughes