Drennan Oxford recently fished the Evesham team qualifier on the River Avon.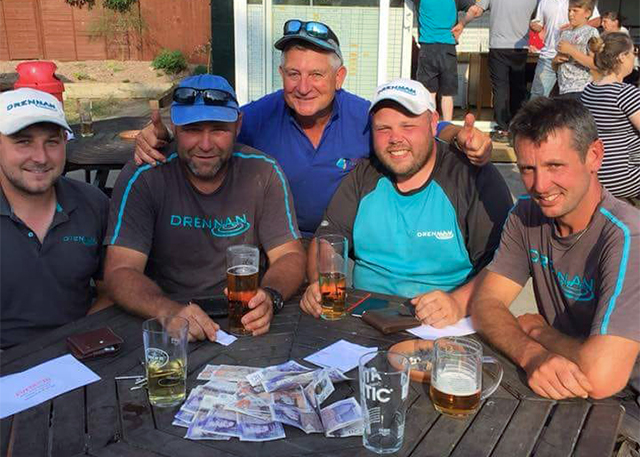 The team had enjoyed quite a bit of success in the previous weekends running up to the event, so they fancied a good result.
"Stephen Townsend drew peg 11, Tom Hobbs on peg 36, Steve Harwood on 56, Paul Glenfield on 75 and Daniel Varney on peg 14 on the common. We had a fair draw so we felt we had a real chance."
Townsend managed to take second place with 9lb of eels and perch caught on maggots. "A great performance from that peg considering with pegs 1 to 6 which are far better pegs."
Next up was Tom Hobbs on 36, a good chub peg, but instead he managed nearly 8lbs of bleak, chublets, eels and perch for third in the section. Steve Harwood blitzed his section with a weight of 6lb.
Next was a Paul on 75, a fair peg at the top end, but with no real match for the bottom pegs in section. Paul managed a fantastic weight of 3lbs 11oz consisting of an eel, twelve small perch, six ruffe, six small skimmers, twenty bleak and a late run of roach on hemp. This netted him to a very good fourth.
Daniel Varney fished a blinder on the common catching 12lb 8oz of skimmers on the feeder and some roach caught late on hemp for a section win and an overall second in the match.
With a fantastic set of results, the team managed to convincingly win the event and qualify for the all-important Evesham Team Final on the bank holiday weekend.