The talented Drennan North West squad, skippered by Steve Conroy, are gunning for Division One National glory on the Shropshire Union Canal.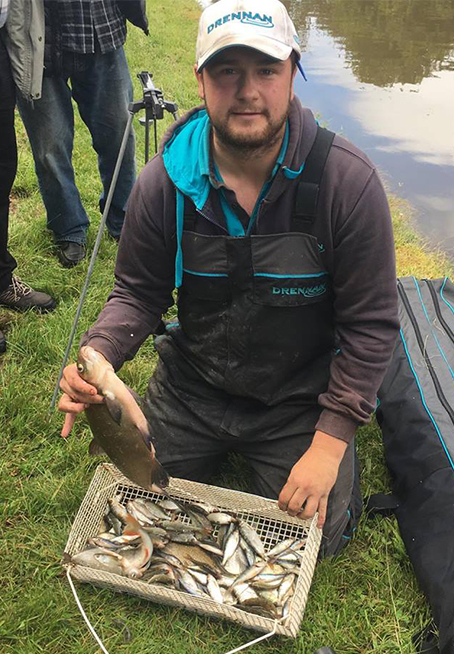 Drennan North West last won the coveted title back in 2006, but Steve reckons they can repeat the feat – providing the draw bag is kind on Saturday, August 19th showdown.
Two newcomers to the squad – Dave McManus and Ian Morrison – have enjoyed success during recent practice opens.
Preston-based Dave, 24, who has won on the Soudley and Norbury Junction lengths, enthused: "We joined Drennan NW after seven years with the Ted Carter Southport squad. The National plus the Heronbrook Winter League are our main focus. I'm learning every trip out, and the vibe amongst my new teammates is awesome."
Dave's top tip for canal success is to plumb every inch of your peg before deciding where to feed. "It's always worth spending an extra ten minutes plumbing up to locate snags and depths. The best depth for both squatt and worm lines is 3ft with a flat bottom or gentle slope."