New singing for Drennan North West Brad Parkes fished the Finleys charity match this weekend and showed his class for the second year running.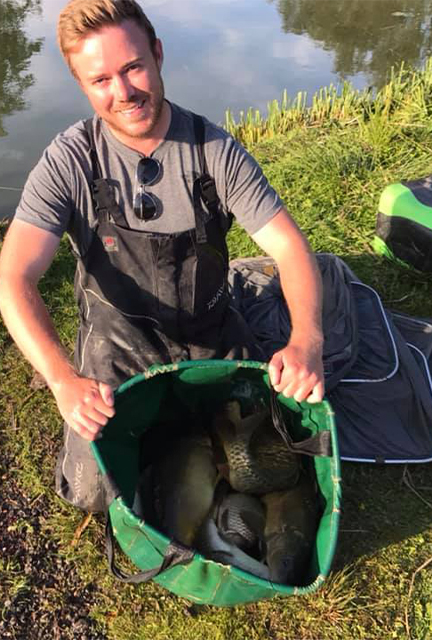 Quality Carp for Brad caught on the straight led and pellet waggler
Brad talks us through his day…
Today has been the second year of Finleys Charity Match, a great event ran in aid of raising money for the East Midlands Heart Centre. Last year I drew on the match lake and had a great day catching over 300lb to win so I was hoping for a similar result.
With 68 anglers spread over 5 lakes I fancied a draw on meadow or match pools. I got my wish and managed to pull out match lake peg 25. I was happy to be back on here and despite it being quite tight with other anglers I was pretty pleased with the draw. Having fished the match lake a few times recently I decided to focus my match around catching on the rods. It's something that's a little different to how most generally approach the lake. on the day it looked like I'd have it to myself, with other anglers opting for a predominantly pole approach.
I began on a little bomb coupled with a 8mm pellet to the island pinging regularly over the top. This was slow but every fish was a decent carp and with word on the bank that it was fishing hard all over I decided to plug away. After a few hours I made the switch to a pellet waggler, fishing a Drennan Shorty to 0.18 Supplex, fishing around 15 inches deep. The small Shorty pellet waggler is prefect for fishing up in the water against the island. It proved to be a good decision to switch as it was brilliant for an hour before I had to swap between the bomb and wag to keep fish coming until the final whistle.
Finished up with 187lb of all carp, which won the lake and the day individually, second coming from Meadow. Well done Steve for running a great event with loads of money raised for the charity.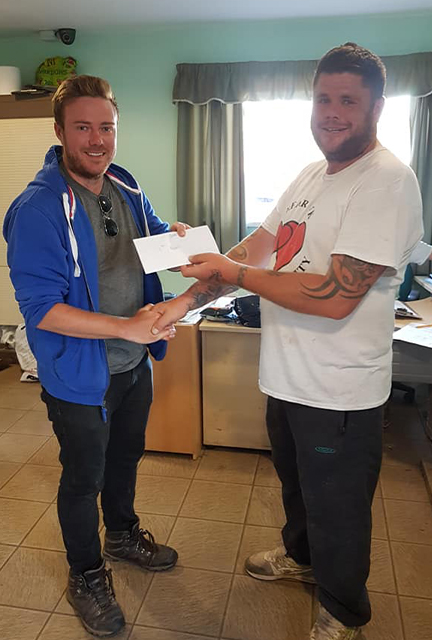 Brad Parkes receiving his winnings making it his second consecutive year win