Drennan North West finished third in the 49 teams-of-ten field in the 2017 Division One National on the Shropshire Union Canal.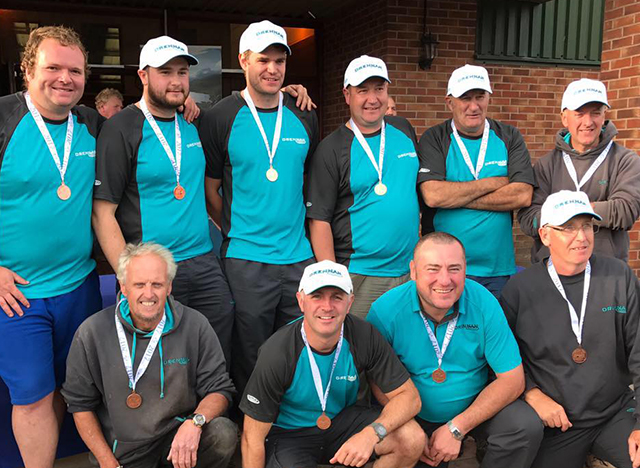 A 346 point tally saw skipper Steve Conroy and his side collect bronze medals behind winners Ted Carter Southport and runners-up Maver Midlands with 389 and 386 respectively.
"We're pleased to get a medal but disappointed it wasn't gold. A couple of bad pegs cost us, but congratulations to both teams who beat us."
Steve disclosed the team's plan was to start on chopped lobworms mid-canal in search of big perch, bream and eels, whilst catapulting squatts over groundbait on two long pole roach lines.
"Practise told us 90% of the big fish would feed early. My top tip for any team matches on this canal, and many others, would be to hold your nerve while targeting big fish for an hour and let your squatt swims settle," advised Steve.
Of the other Drennan-sponsored teams, Drennan Leicester finished seventh, Drennan Oxford ninth, Drennan RAF 22nd and Drennan Barnsley Blacks an unaccustomed lowly 34th, having not practiced due to World Club Champs commitments and gambled on a big fish attack.
However, Barnsley did have medal consolation with Individual silver and section gold for Frankie Gianoncelli with 7.120kg.