Check out all of the weekly Drennan Cup winners from the past season and their amazing captures in this week's Angling Times.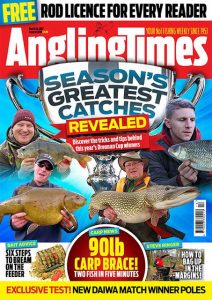 With the last of the awards given out for the 2016-17 season, it's now time for those eligible to vote on who they think should win the Drennan Cup.
Voting forms have been sent out to all of the previous weekly winners and will need to be returned to Angling Times with your top four choices by the 14th of April.
If you are eligible to vote and have not yet received your voting form, please contact Ben Miles at Angling Times.
Congratulations to everyone lucky enough to win an award last season and tight lines for the coming season!
The March 28th issue of Angling Times is out now!