The River Trent again fished well in the latest round despite a strong downstream wind which made it difficult to correctly present a bait in some areas.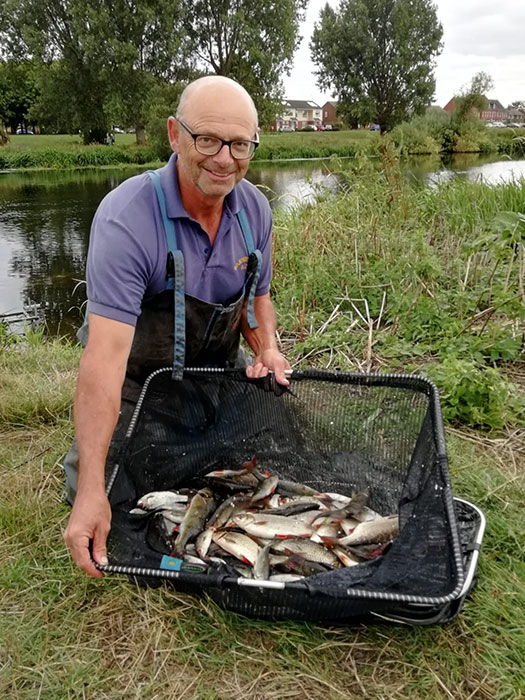 Nigel Bull drew on Municipal peg 22 he fished the pole at 13m with maggots and hemp over ground bait to catch an impressive 18lb 6oz of quality roach.
Second place went to Robbie Quinn, on broadholme island peg 21 who used a waggler and bronze maggot approach to net 16lb 8oz of roach from his four-foot deep swim.
Third place came from Sherratt's farm where Nick West on peg 1 was also fishing the waggler but with loose fed casters and hemp to net a credible 15lb 8oz of mostly quality roach.
1st: N Bull (Shakespeare) – 18lb 6oz
2nd: R Quinn (Shakespeare) – 16lb 8oz
3rd: Nick West (MMS) – 15lb 8oz
4th: Ian Shaw (Coors) – 14lb 2oz
Section Winners
R Alexander 12.0.0
S Lowthorpe 11.0.0
C Buckingham 10.1.0
D Webb 9.8.0
B Watts 8.5.0
M Hawksworth 12.3.0
G.I Saiger 10.10.0
H.T Moreton 4.11.0
I.R Smith,C Talbot 9.12.0
J.D Kinson 7.15.0
Qualifiers
R Alexander, Tim Kinson, C Buckingham, M Hawksworth, I Saiger