After 4 cancelled matches due to flooding the river Trent at Burton was finally fishable and what a scorcher it turned out to be!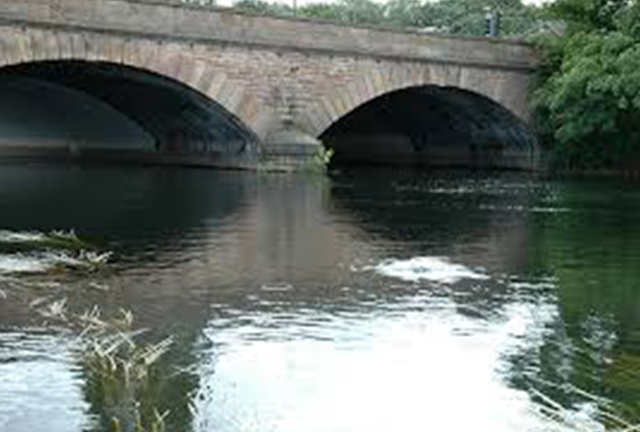 The River Trent back to more manageable conditions
This was a rearranged fixture after losing the last 4 matches to high water conditions at the Burton on Trent venue. Blistering hot conditions on the day didn't dampen sport and generally the river fixed well! Sam Merry drawn on Bailey's peg 3 abandoned his favourite approach which is long pole with Hempseed for a waggler and bronze maggot attack and made no mistake catching stamp Roach for 17lb plus and a comfortable victory. Runner up Robbie Quinn again on Bailey's, down the far end on peg 18 fished a variety of methods for 15lb 8oz which included a 3lb Eel and plenty of Perch. In third was Fred Prudam drawn on Broadholme peg 12 with a nice catch of Roach on the waggler for 15lb 6oz.
Indvidual:
1. S Merry Bait-tech 17.6.0
2. R Quinn Shakespeare 15.8.0
3. F Prudam Coors 15.6.0
4. P Hamilton Mill Tackle 15.1.0
Sections:
A. T Bunting 7.8.0
B. P Newel 12.2.0
C. P Morris 12.8.0
D. D Jones 11.10.0
E. Spig 6.14.0
F. I Ward 8.15.0
G. C Talbot 13.8.0
H. W Swinsoe12.8.0
I. R Whiston 10.9.0
Qualifiers:
P Newell, D Jones, C Talbot, P Hamilton and J Spencer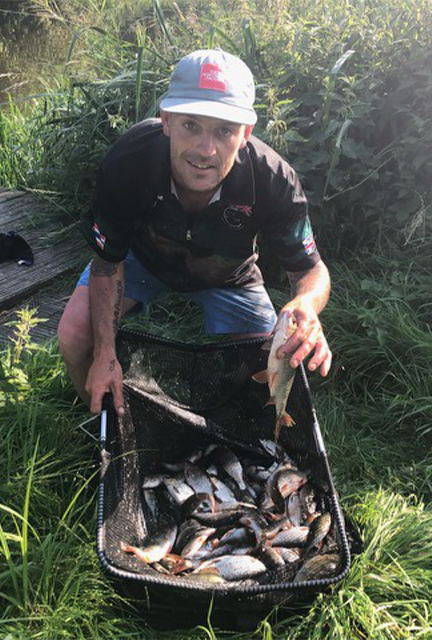 Sam Merry with his 17lb 6oz bag caught on bronze maggots and waggler approach