With the fishing improving on the river Trent all season there was high expectations for the final and it certainly didn't disappoint.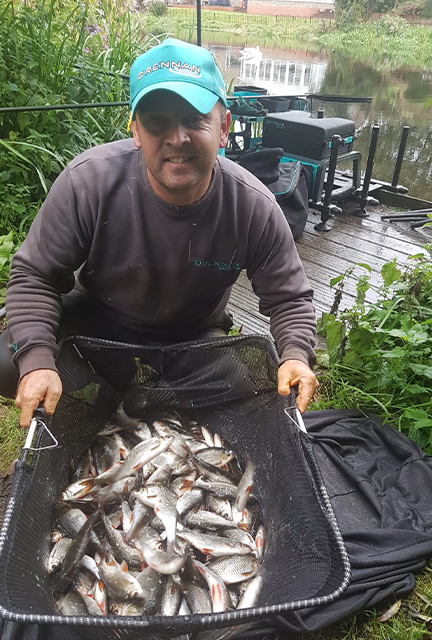 Steve Winter took top honours after spending a great deal of time on the river this year
After a great qualifying series the final was set to be a cracker, the river Trent at Burton has been improving all season! The whole of the upper Trent is teeming with fish especially Roach, Dace and Perch and with conditions perfect all 34 qualifiers were anticipating a great match.
Drennans Steve Winter, fishing the final for the first time drew Bailey's peg 18. A decent draw, cupping in 6 balls of groundbait at 13 metres and loose feeding maggots and hemp heavily he caught Roach in the 2 to 4 oz bracket. Swapping between pole and a small waggler just passed his loose feed he kept fish coming till the end. Steve weighed a tremendous 29lb 10oz, a brilliant weight for this area and a nice comfortable win.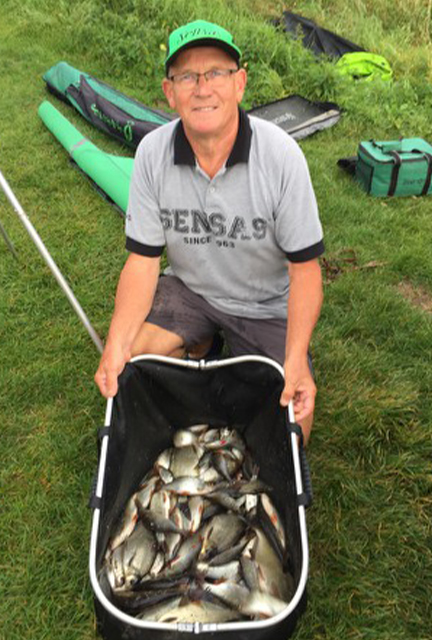 Nigel Bull with a net of roach and some surprise skimmers 
Runner up was Nigel Bull, the most consistent angler at Burton drawn on Sherratts peg 15, he balled it at 13 metres and fished bronze maggots and hemp for 24lb 14oz. His weight consisted of mainly Roach but he did have 10 Skimmers to over a pound, a rare catch for this part of the river.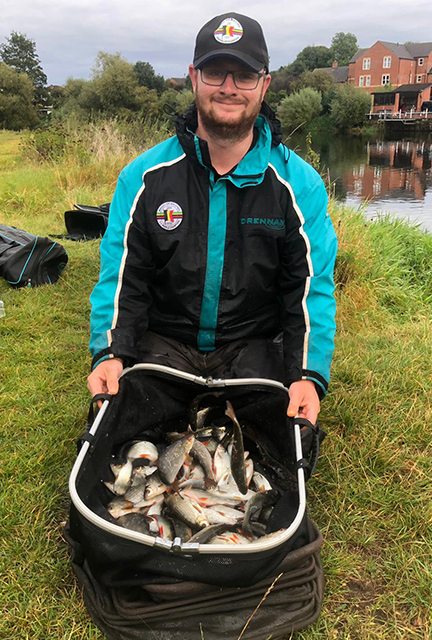 Robert Casterton with a typical net of pristine Trent Roach 
Third was Drennan Leicester's Rob Casterton, also fishing the final for the first time, again drawn on Sherratts he plundered 19lb 10oz of Roach on the pole also at 13 metres.
Indvidual winners:
1. Steve Winter Drennan 29.10.0
2. Nigel Bull Sensas 24.14.0
3. Robert Casterton Drennan Leicester 19.10.0
Section winners:
A. Dave Perch 15.4.0
B. Tim Kinson 16.12.0
C. Wayne Swinscoe 17.6.0
D. Sam Merry 13.0.0
E. Rob Quinn 19.8.0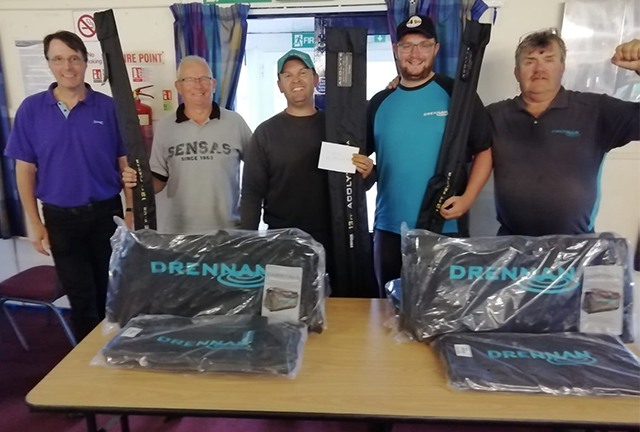 (Left to Right) Coors ambassador, Nigel Bull, Steve Winter, Robert Casterson and Wayne Swinscoe