Andy Gregory has been in fine form recently and followed up his recent results with a win at Lake John Fishery on the Saturday open.
Andy managed an impressive 108lb catch with a few taken fishing tight over on dobbed bread, but the majority of his fish eventually came from down the track using a new prototype pole float.
"I was surprised how strong, yet sensitive the float is and have been using them extensively over the past few weeks," surmised Andy. "I'm sure these used with .105 Supplex Fluorocarbon and B911 F1s have helped maximise the peg on a tricky day." 
---
Sunday saw Andy on team duty where he helped the team to third on the day, along with teammates Brett Cooper, Matt Barnett and Alex Clements on the Kennet & Avon Canal.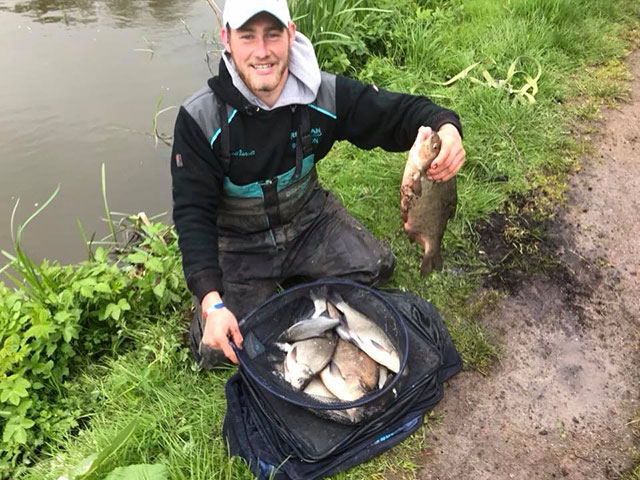 Matt made the most of drawing end peg A27 at Farmers and started on bread but after five minutes without a bite, he soon moved onto his chop line down the track.
"I had a few small bits, then re-fed and gave it a rest. Fifteen minutes later I went back and had two bream, then the boats started to come through which signalled the end of that for a while. I spent the rest of day trying to make something happen and it did in the last 20 minutes. I had another bream and a monster hybrid for 14lb 1oz. That was second in the section of 27 and second overall."
---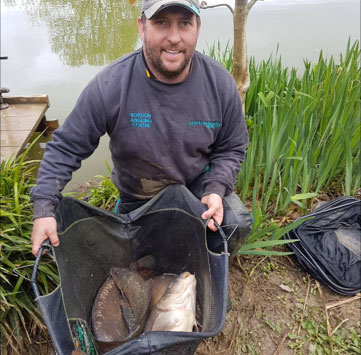 Terry Malloy went to Summer's on Saturday's Help for Heroes match. Unfortunately, Terry missed the draw due to running late and got gifted peg 7 which was on the left-hand side and point of the island.
"I decided to start shallow at 14m and caught from the off using pellets and a .2 Crystal Dibber. I caught steady on this line for half the match. They then they backed off, so went out on the waggler and caught steady for the rest of the match. I weighed in with 217lb for the match win."
---
Andy Quarmby fished at Monks on round three of the Spring league.
"It was a cold windy, horrible day, to put it bluntly. I managed to scrape together 72lb of silvers and carp to take second in the bowl so I was quite happy with that. The rest of the team done caught steadily too and we ended up second on the day, and second overall, nine points behind Guru."
---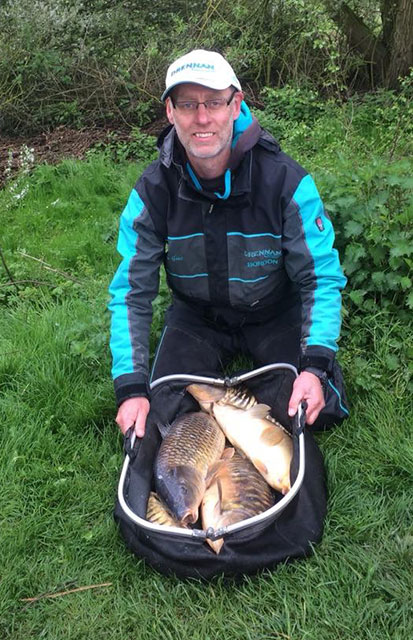 Stefan Gent also had a busy weekend starting off on the Barston Masters Qualifier on Saturday.
"It was my first time back for some time and I drew peg 18, a good peg in a fair section.
The day was wet and cold making the fishing tough, almost like winter at times.
"Bites were at a premium and three lost fish cost me the section and second place. Instead, I finished with 46lb for a default section win and 5th overall."
Stefan then visited Gold Valley for the Sunday open on Syndicate Lake.
"With 27 anglers on, it was safe to say I drew in the right area, peg 124! I fished the waggler, catching in spells, but losing three late at the net, continuing my theme for the weekend."
The match finished really tight between three anglers, Stefan ended up second with Jeb just nicking the win by only 8oz!