England Veteran international and all-round match ace, Dickie Carr, lifts the lid on two top venues for a great day's sport!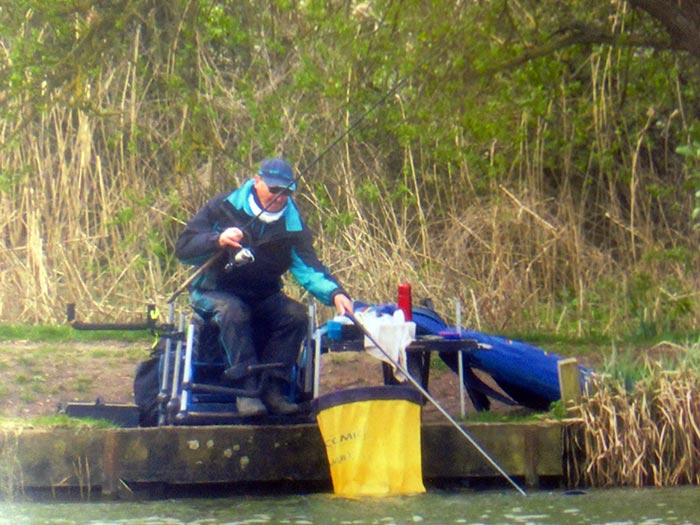 Stanborough Lakes at Welwyn Garden City is just £7 a day ticket, which is great value and well worth a visit. Here are my tips and suggestions to help you have a great day there.
I believe Stanborough is possibly the best lake in the south of England for bream! Even during the winter I have been catching well using double red maggots on the hook (dead ones are best!) in conjunction with a groundbait feeder.
This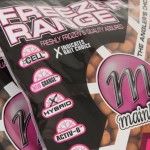 is also a very popular venue for specimen carp anglers who seem to have the most success with Mainline Cell boilies for fish up to 30lb. It seems like both the carp and the bream get addicted to Cell, so my groundbait is a mixture of this ingredient and Bait-Tech Special G groundbait. As the weather gets warmer I am confident that by using 6mm hard pellets and sweetcorn (both hair-rigged) this would not only up your game but also give you a chance of latching into some big carp as well!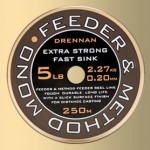 I would also consider giving the new Feeder & Method Mono sinking line a try as this is a new product from Drennan that has really impressed me. This may sound a bit unconventional in these waters but I also prefer to use a Drennan Silverfish Pellet hook or, when hair-rigging, an eyed Kamasan B911. Being one of the lightest on the market I feel that gives you an edge.
As the venue gets even warmer, you can also catch well at Stanborough on both PVA bag and Method feeder tactics.
The icing on the cake at this venue is the superb coffee shop where the match draws take place every Thursday and Sunday at 8am. Be there before 7.45am and you will be sure to get a peg.
To date, I have been in the frame every week using these methods, so come and give it a try. If I am there, feel free to ask me for any advice as I will always be glad to help!
More Information:
Stanborough Park Lakes
Address: Stanborough Rd, Welwyn Garden City, Hertfordshire AL8 6DQ
Tel: 01707 276276
Website: www.finesseleisure.com/outdoor-facilities/stanborough-park
Controlling club website: www.wgc-angling-club.co.uk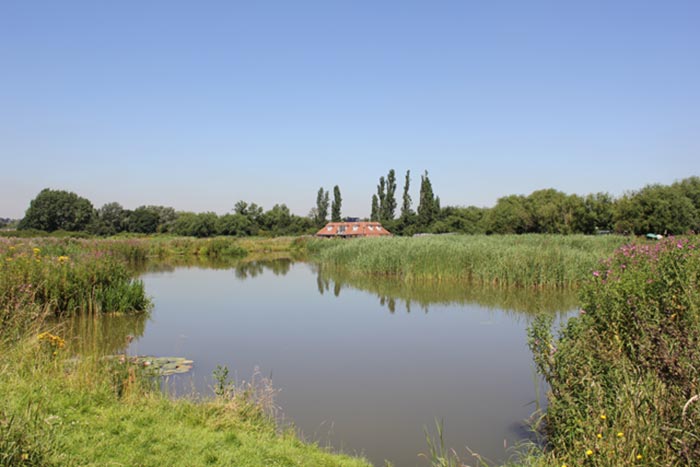 Mixed-Bag Heaven At Redbridge!
I have been fishing Redbridge Lakes, situated in the heart of Essex, since it first opened back in 2010. It was built by a friend of mine who has been a match angler that Ive known for 40 years. A lot of thought has gone into the place to make it, not only fair, but a great place for leisure anglers and especially the disabled and beginners.
It's one of those rare fisheries that's not just stuffed with carp, as it's been stocked with native silver fish such as roach, bream, perch, rudd, crucians, brown goldfish, chub, ide, gudgeon… and even a few bleak!
The owner was adamant that overstocking initially would provide problems as it would need the whole ecology of the lake to develop before it could sustain a good head of fish. Now, four years on, it's really turning into a great fishery.
Last year I won a match there with 50lb of tench and none of them were over 8oz! Only last week a match was won with 68lb – and that's a lot of bites when you are talking silverfish!
The layout is unique as each angler has a spit of land between him and the next angler along, which means you can fish down the margin and, over on the far bank (about 25m across) each angler has a bay against the island in which you can throw a feeder or cast a wagglier. The middle is around 5ft deep and every peg is virtually identical so it makes a very fair fishery.
Apart from the match fishing side, they have developed a section of the lakes that are set aside just for introducing new people into fishing. They also have a tackle shop on site that al;watts has fresh bait available. they even hire out poles made up ready to fish for people to try without having the expense of buying tackle first!
They also have a cafe on site and nice clean toilets, so it's quite civilised and somewhere I would feel confident to take the Mrs and kids, plus all the necessary facilities to cater for the disabled.
Out in the front of the cafe there are always a few 'old timers' who will happily advise people how to catch, plus you will often ind families getting together for a bite to eat while the children enjoy a bit of fishing. If you don't want to fish with kids around you, you only need to walk a couple of hundred yards to find pegs where you can hide away in seclusion.
So, whether you are a seasoned angler or a complete novice of any age and don't want to go 'carp crunching' but prefer a mixed bag where you don't know what the next bite will bring, you might want to give Redbridge Lakes a try!
More information:
Redbridge Fishing Lakes
Website: www.redbridgelakes.co.uk
Address: 1 Salix Lane, Woodford Green, Essex, IG8 8LY
Tel: 02085 515663
Mobile: Gordon Bullock on 07774 990100