Des Taylor is no stranger to landing big fish, and after receiving a tip off about some large roach he was soon on his way and this lovely 3lb 1oz specimen was the icing on the cake for his efforts.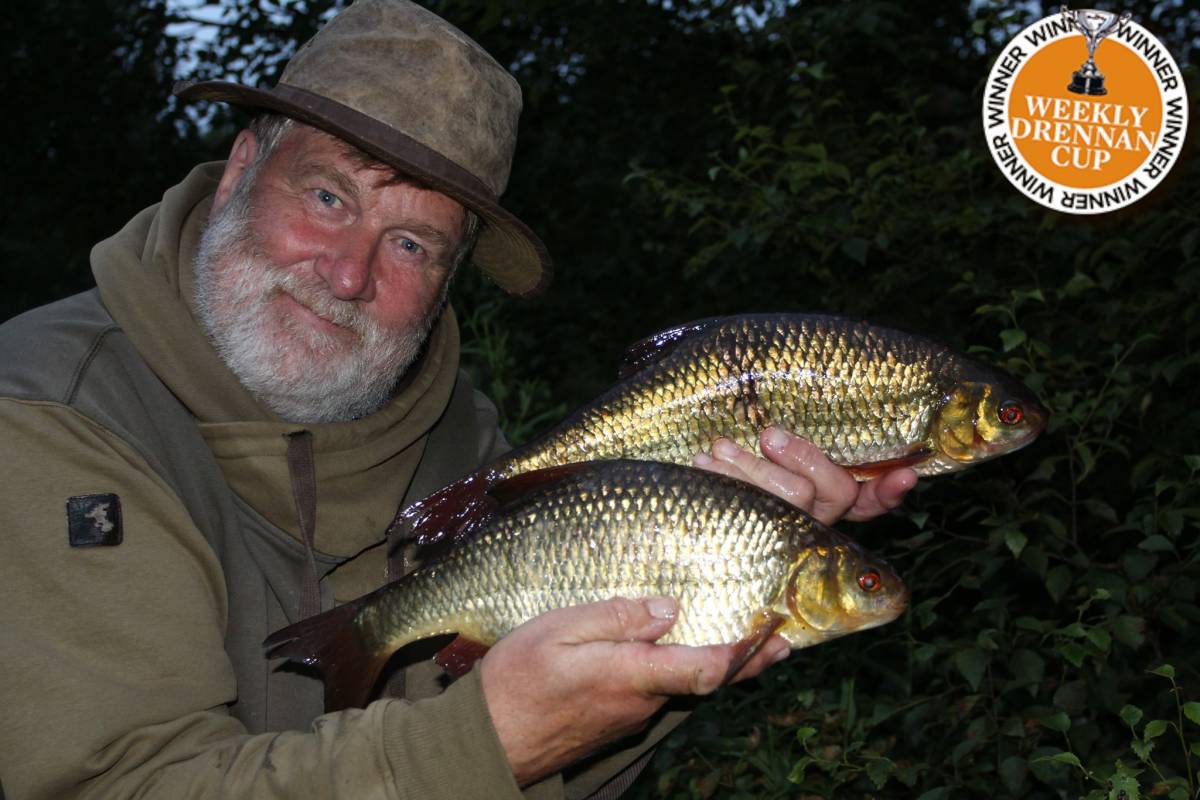 Des told us "People often ask me what the secret is to catching big fish. Is it the rigs, the tackle, the venue or the bait, or is it just plain old luck? In all honesty it's a combination of all of those things, but to bring them together you sometimes have to be quick off the blocks. As soon as you hear about a new water you need to get there, pronto!
This roach was a prime example, I received a phone call from Craig Renwick, for those that doesn't know Craig he's a well-known Scottish pike angler who at the relatively tender age of 32 has already taken 17 pike over the magic 30lb mark. Unbelievable! Craig had come across a water that held a number of 2lb roach and even some three-pounders. No-one fished the water, he said, and asked did I fancy a go? Well, a short while later I was driving the 340 miles loaded up with my roach gear, food and supplies for three days' fishing with Craig.
When I say 'roach gear' I mean two float rods, a bundle of wagglers and a few loaves of bread. If this trip went right it would be pure roach angler's heaven. I have caught lots of big roach in the past using bolt rigs and plastic corn or boilies, but the ones I really enjoyed were those taken on the float in rivers and stillwaters.
After a 300-mile-plus slog that took me six hours, to say I was knackered was the understatement of the year, but I wasn't so tired that I'd pass up a few hours on the lake before darkness fell. What happened next was an eye-opener. In the space of three hours Craig had roach to 2lb 12oz and I had an equal lifetime best of 3lb 1oz.
If social distancing hadn't been in place I'd have given Craig the biggest hug one man can give another. Straight away I took a phone shot and messaged all my mates to show them this 3lb cracker – I was like a kid again. That night I slept in my truck, and after a bite to eat and a few coffees I was a happy, happy man. The next morning Craig let me have the place to myself. He showed me another spot, put me in a swim and just left me to get on with it. He said he could catch these roach any time because he lived a lot nearer than I did, so "fill yer boots, laddie" – and fill them I did, that morning I landed 11 roach all over 2lb, the best 2lb 13oz and all on float fished breadflake.
I was in that roach fishing nirvana that all redfin fans should sample once in their lifetime, and I'll be indebted to Craig for the rest of my days for giving me this chance to fish the water. The remainder of the trip was slower, indeed one evening we both blanked. A strong, cold, northerly wind had moved the fish but I still managed a few more. By the last morning my total was 19 roach over 2lb, with nine of these over 2lb 8oz and, of course, that magnificent 'three'.
I said at the start of this article what makes a good big-fish angler. In my case it would have been easy to make excuses not to drive a 680-mile round trip. Too far at my age, I might have said, and the weather up there is fickle, and would the fish still be there in such a vast expanse of Scottish loch? But no, I didn't give it a second thought. I just got in my car, drove up there, cast in and watched the float go under. The rest, as they say, is history my friends."