A 240-mile drive from Cheshire to Kent rewarded Dean Taylor with this stunning 11lb 8oz tench – his biggest of the year so far.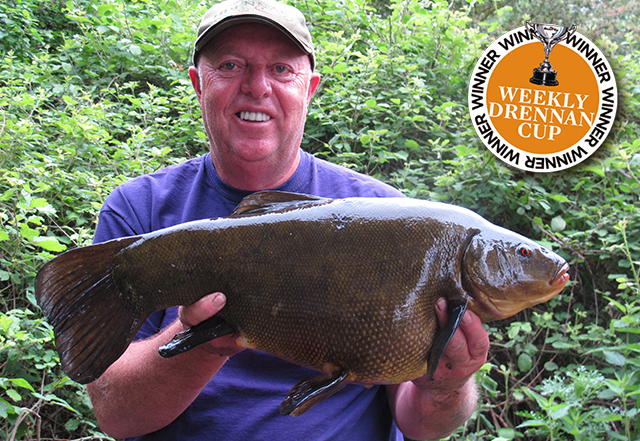 After spodding worm, caster, hemp and pellet at 4 am to an area 65 yards from the bank, it wasn't long before the tench fanatic saw a number of fish rolling over his bait.
Casting three feeder rods every hour kept the swim topped up, and after a screaming take at 7:30am, the specimen tinca was soon in the net.
Dean hooked into the tench on popped-up worms presented on a 14-inch fluorocarbon hook length with a supple braided hair.