Drennan's Dean Barlow won his Feeder Master qualifier at the weekend using a bit of patience and fishing long! Over to Dean…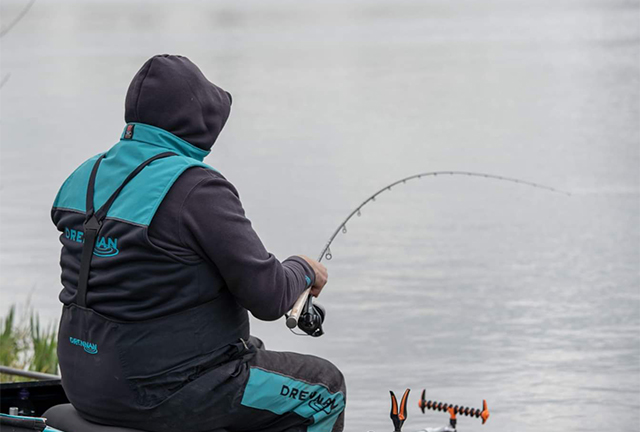 'Sunday morning was the start of a 300 mile round trip to the beautiful JCB lakes for the latest Feedermaster qualifier.
Feedermasters is a feeder only event which consists of twenty matches each with 60 pegs, which is split into 3 zones, the winner of each zone goes through to the grand final at Tamar lakes in September with a chance of the coveted title and £12k to the winner!!
I drew peg 73 on the north lake which is predominantly carp fishing, a couple of people said its a poor peg especially with some island pegs around me, but local expert Shane Hodgkinson told me there was a chance if the fish are in open water and it would be a long chuck job.'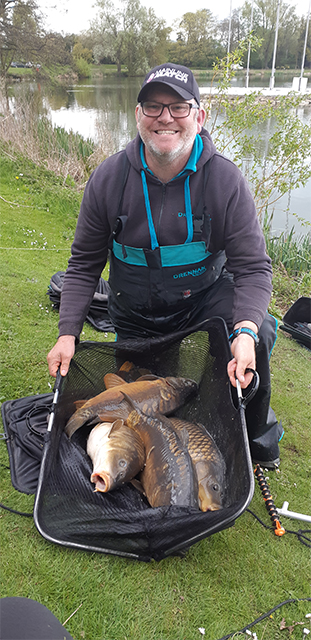 'Out came the Acolyte 13ft distance a rod that I had the pleasure of helping to develop, coupled with a Shimano mini pit reel loaded with the Drennan Specimen Camo line in 4lb and an 8lb shockleader. Attached was a hybrid feeder that would enable me to follow these big wary carp out into the lake'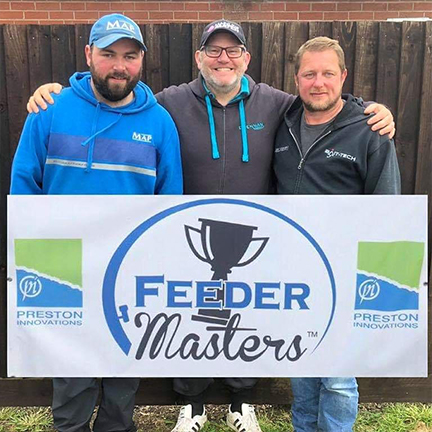 'I had nothing for 40 minutes and with odd fish coming out I had to be patient and time my moves correctly. I had my first of 8 carp at 65m, then another 2 at 70m, 2 at 80m 2 at 90m and the last one at 100m to finish with 90lb 14oz to win the zone and the match!!!
It was so important to not move out too soon as the fish were backing off all the time, today i got it about right, as it's just as easy to get it wrong which I have done a few times!!
All the fish fell to a Mainline match pineapple wafter, with Cell microns and also a few Essential Cell soaked micros mixed in too for a bit of colour.
Thanks to Shane and Steve Amison for running the match.
Absolutely over the moon!!'
Tight lines
Dean