Dean Barlow has certainly been getting amongst them this past week with a pairs win, an individual win and a second place.
Dean explains – I absolutely love the Upper Tamar reservoir, its wild and full of fish. So when Michael Buchwalder asked me to pair up with him I jumped at the chance. We both set off Friday morning for a practice session, we'd heard that they were catching on 4 and 5m whips so we went and had a go. We caught loads of fish and with feeder as a backup plan we were ready.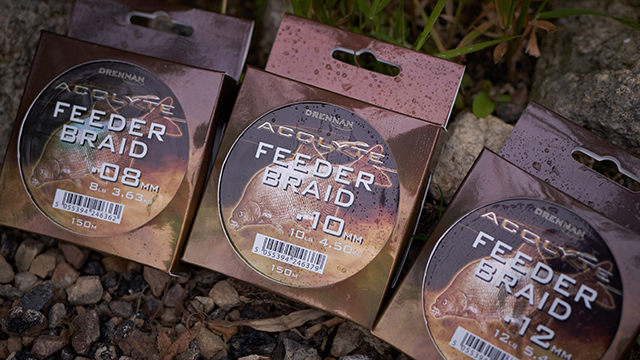 I started on the whip but it was slow, not like our practice session, so after 40 minutes I decide to just stick on the feeder at 25m. From there I caught skimmers in little bursts to end up with 45lb 12oz which won the section and 4th in the match. Michael had 41lb on the Devon bank and with that our total weight put us into second place and only 5lb off the leaders after day one.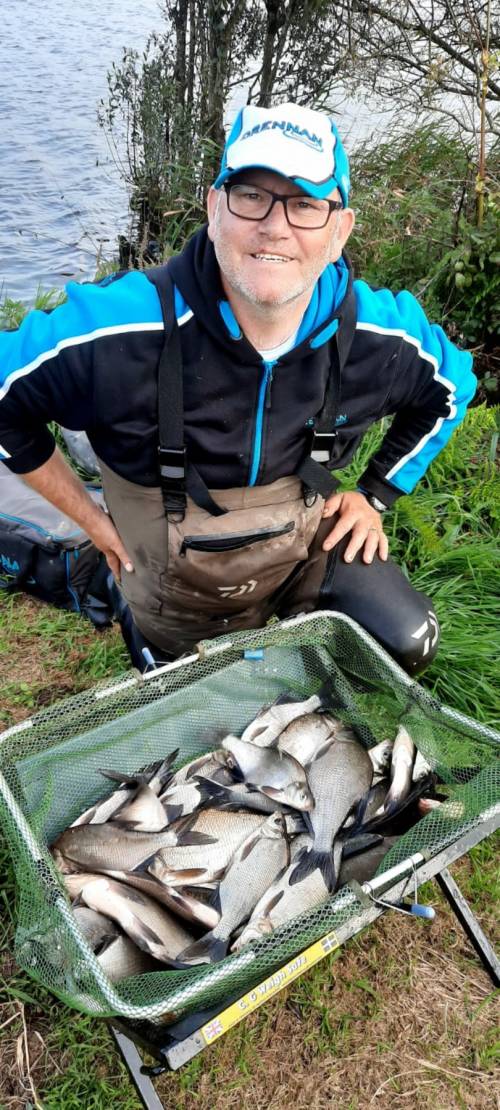 Sunday's draw saw me at peg 9 on the Devon bank which I was a little disappointed with as it's the middle peg of 3 that are very short and not much room. I decided to leave the whips in the bag and fish 10m on my Acolyte Pro pole, a 1.5g AS7 float completed the set up.
Feeder wise I set up an Acolyte 12ft Plus to fish 50m again with 0.10mm (10lb) Acolyte Feeder Braid and a 6lb feeder gum rig. I balled the pole line and put 6 feeders full out long.
Like the day before the pole was pretty slow and with me needing to catch 30lb plus, I decided to put out the feeder and concentrate on this line. This turned out to be the right decision as I ended up with 32lb 10oz of skimmers and another section win. Michael fished an absolute blinder to weigh a massive 52lb! Our combined weight of 171lb 13oz was enough to take the title by just 7oz!!
The following Wednesday I was off to Bough Beech reservoir, for the practice match before the South Eastern Reservoir Championship final at the weekend. In the matches leading up to this I had drawn the dam wall section every time and caught on the feeder. I wanted a draw on the natural banks which I got in the shape of peg 47 on woody point. These have been good roach pegs so I decided on a pole attack, with the wind howling up the lake, I decided to use the Acolyte Pro Carp Pole at 11.5m. It's very shallow here so a 0.2 and 0.4 SF1 pole floats were included in my plan of attack. I've caught roach of all sizes in spells for 30lb 13oz and a match win, but more importantly some good practice for the final.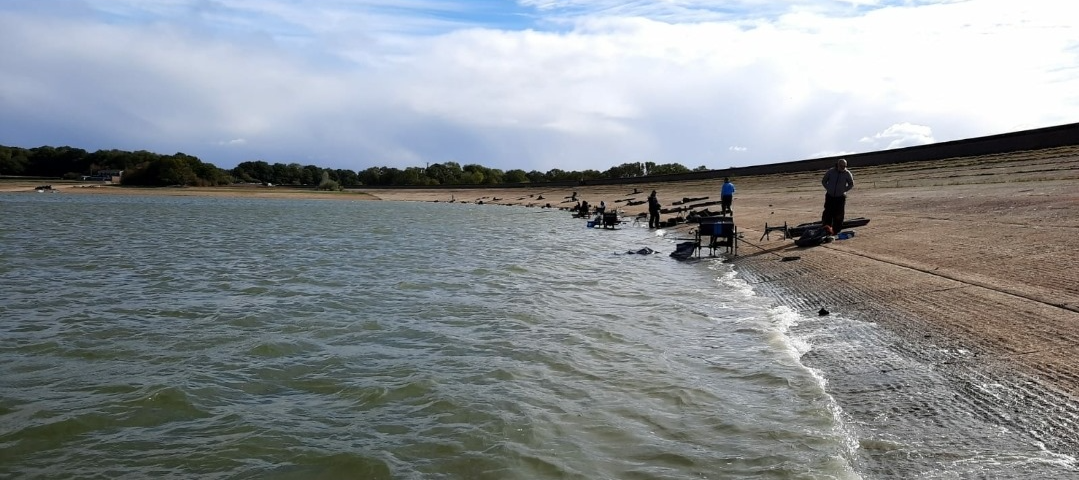 Saturday came and it was the SERC final with one day on the dam wall and one day on the natural banks. I was drawn peg 15 on the dam wall which is a poor area, but with me drawing this area a few times I knew how to fish it.
With the strong wind blowing into our bank I set up two 13ft Acolyte Distance Feeder Rods, these are my favourite rods as they are just brilliant for distance fishing but still have a lovely fish playing action.
I went with a window feeder cast at 60m loaded on a helicopter rig with 0.12mm (12lb) Acolyte Feeder Braid, This would allow me to and try and keep the peg ticking over as theirs always a chance of some decent fish late on the dam wall. I've caught odd skimmers on maggots throughout the day and managed 3 bream late on sweetcorn to weigh 20lb 2oz which won the section and the second best weight on the dam wall, second only to Steve Harwood who had 45lb of roach from the end peg. That left me in 7th place after the first day.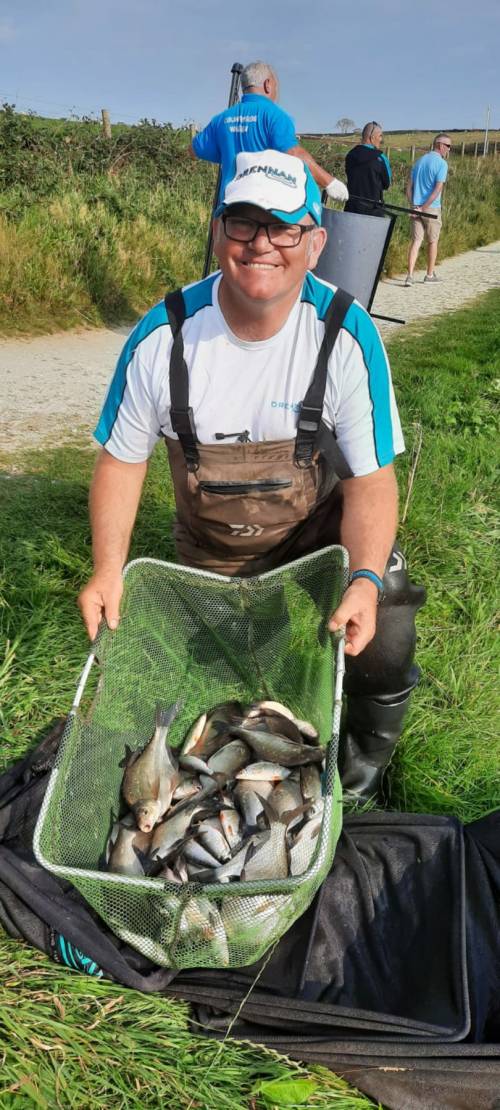 On the Sunday I needed a really good draw to stand a chance of moving up the leader board. I was drawn a good peg on the Yatch bank on the famous Oak Tree. There's always a chance of some bream on these pegs so the same feeder rods were set up to fish 50m, I also set up a method feeder rod just in case. The wind was even stronger than the day before, so the pole stayed in the bag again. I've caught some decent skimmers and 9 bream on a mixture of maggots and corn, 3 also fell to the method to give me 42lb 10oz. This gave me a total 62lb 12oz to finish 2nd overall, Steve Harwood taking the title with 71lb, well done Steve.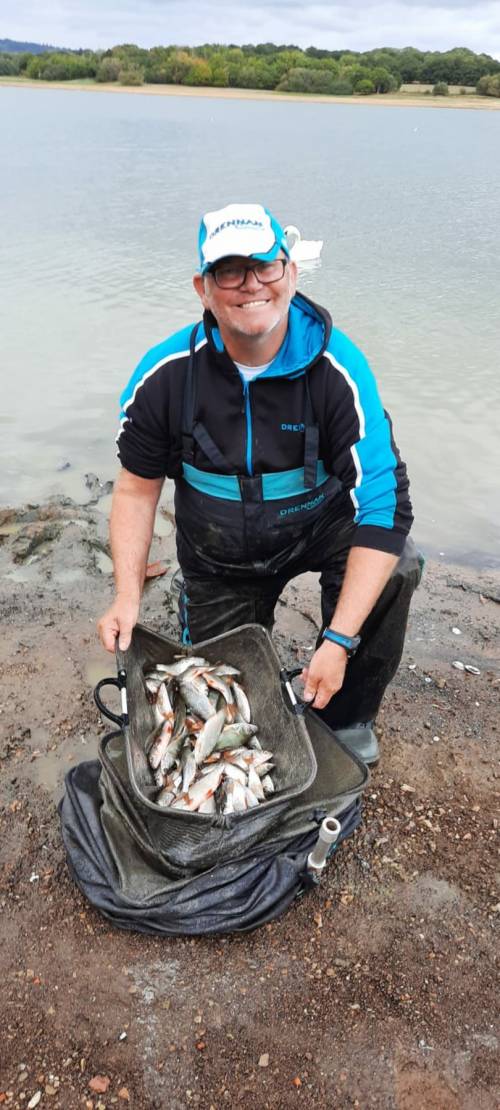 A great couple of weekends fishing.
#drennan
#drennaninternational
#fishing
#matchfishing
#tamarpairs
#boughbeech
#sercfinal
#acolyte
#acolytewhip
#acolytefeederbraid
#acolytedistance