"The fish immediately tried to head for a snag but was quickly turned with the rod tip held low"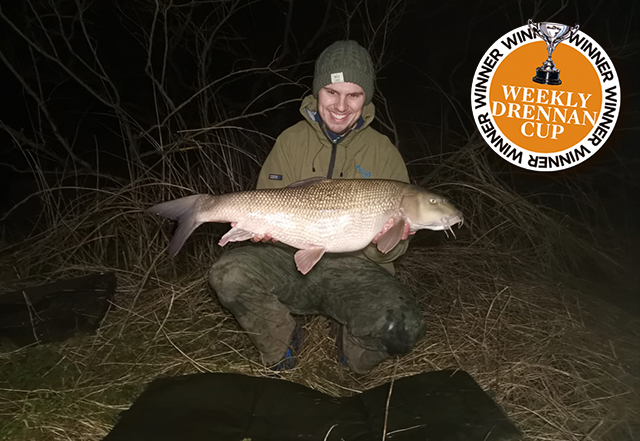 David Herrin 17lb 5oz Bristol Avon record barbel
"I arrived at the river after finishing work early at around 4 o'clock. I settled into my first swim and cast out a shrimp and krill boilie wrapped in paste into the flow and let it settle down into the crease. Feeling the lead down and making sure the 3ft combi-rig wasn't tangled on the cast.
After 30-45 minutes I only had a small tap so a move was on the cards.
The process was repeated in the second swim, with the same outcome.
It was starting to get dark by this point so I settled into the third swim for the evening and cast out the paste wrapped boilie again. Swinging it down in under an overhanging tree this time.
After 15-20 minutes I had a small tap and then a very steady bite to which I struck at.
The fish immediately tried to head for a snag but was quickly turned with the rod tip held low.
'Ah a chub' I thought as it easily came upstream. Suddenly it started fighting and banging its head. The 1.75lb TC rod was fully compressed at this point so I thought I was attached to a small barbel after all. After a few lunges the fish started to come in and play ball. I clicked on my headtorch to net the fish and couldn't believe what was happening when I struggled to roll the fish into the net.
At 17lb 5oz it was a new PB by miles and the Barbel Society have just informed me that it is a new record for the Bristol Avon. I was speechless to say the least."