The 15th night of a campaign on a water in the Colne Valley gave Dave Harman the fish he was after – a specimen eel of 5lb 8oz.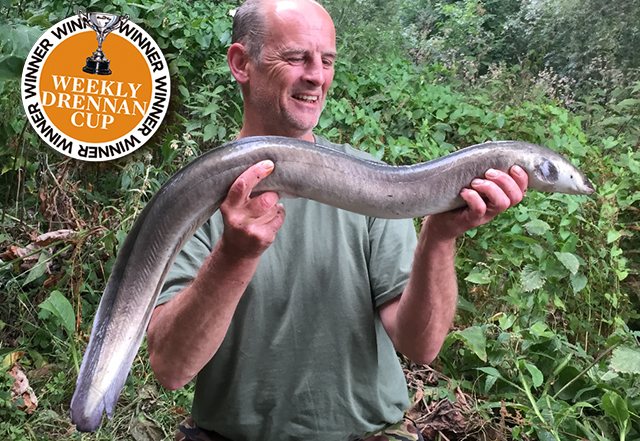 Dave told Angling Times: "The water is barely fished, so knowing eels thrive on neglect I acquired membership in the hope it may hold some good fish.
"During the initial trips, I had no eels but caught some carp to mid-twenties and a couple of small tench.  Despite this, I had some strange occurrences that I couldn't connect with so I felt encouraged to continue."
Dave eventually caught the fish by touch ledgering over a raked spot with a Dyson rig designed to present lobworms 18 inches off the bottom close to the bank.
He uses strong gear to tame these fish which as he says: "put up a real tug of war". His tackle consisted of 13ft 3.5lb rods, 18lb mainline and a size 8 Korda Continental hook.