Another week of incredible roach catches is topped by Darryn Stolworthy's 3lb 3oz giant from a Cambridgeshire Stillwater.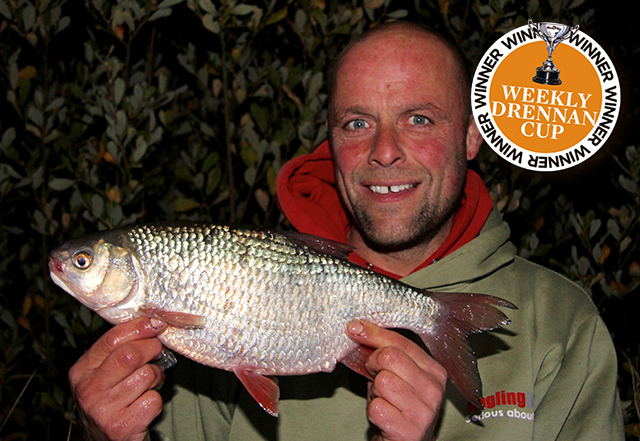 Darryn is one of many anglers taking advantage of the resurgence of redfins in UK waters and has had a remarkable month on the bank. Speaking exclusively to Angling Times he said: "What a few weeks I've had. I've never had a 2lb roach before but over this time I've had seven 2lb-plus fish and now this beast of 3lb 3oz.
"Big roach fishing is a bit of a learning curve and I was getting bites but not converting as many hook ups as I wanted. I decided to change things, including my hook-link and hook, and have managed to fool them."
Darryn's deadly set-up for this shy biting species consisted of a size 14 Drennan Wide Gape hook and a 5lb Suplex hook-link, with this he presented 3-4 maggots. This presentation was cast alongside a maggot feeder to the bottom of a drop off at about 30 yards range.